The FedEx Master Executive Council (MEC), the governing body of the FedEx unit of the Air Line Pilots Association (ALPA), have approved a tentative pilot contract reached with the express airline last month.
The tentative contract agreement, which was reached on May 30, will now go to a membership ratification ballot, which will open on July 5 and close on July 24.
If ratified, the new contract will take effect in August 2023 and would become amendable in 2028.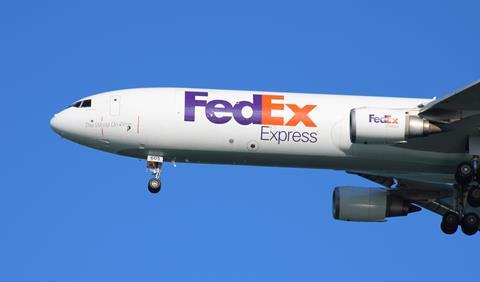 "The new agreement would provide major pension improvements with alternative pension options, significant hourly pay rate increases, an amendable period recovery payment and other improvements to pilots' quality of life," ALPA says in disclosing the agreement on 12 June.
The deal includes a 30% pay increase and a 30% increase to the pilots' legacy pension.
"After careful consideration and thorough debate, our union leaders recognised the value this agreement will bring to our pilots and their families," says MEC chair Chris Norman. "Now, we shift our focus to ensuring our pilots have the time and resources needed to make an informed decision."
The MEC Negotiating Committee will share the full contract language, publish detailed information about the agreement online and host a series of road shows that will begin June 20.
"We took a membership-driven approach to these negotiations, with polling and direct feedback throughout the process. We negotiated an industry-leading contract and achieved improvements contract-wide. We look forward to presenting the agreement to our pilots for consideration," says Norman.
Contract negotiations began in May 2021, the contract became amendable in November 2021, and the parties entered mediation with the National Mediation Board in November 2022.
Story originally published by Air Cargo News.