Airline industry body IATA has outlined an "optimistic" outlook for the Covid-19 recovery, forecasting that pre-crisis global passenger numbers will be exceeded as soon as 2023.
Speaking during a briefing today, IATA director general Willie Walsh expressed his belief that the industry's crisis is no longer being caused by the health situation, but by the restrictions put in place by governments.
Remove those restrictions and air travel will bounce back strongly, in Walsh's view, at least in passenger-volume terms.
"I am always optimistic about aviation," he states. "But the rapidly growing vaccinated population and advancements in testing will return the freedom to fly in the months ahead.
"And when that happens, people are going to want to travel. The immediate challenge is to reopen borders, eliminate quarantine measures and digitally manage vaccination/testing certificates."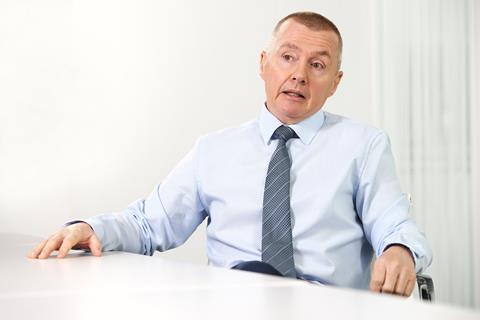 He calls on governments to respond to Covid-19 risks based on data, rather "newspaper headlines". In Walsh's view, those risks are increasingly "small".
And as more countries see their populations protected by vaccinations and travel restrictions are relaxed, IATA expects full-year 2021 passenger numbers to be 52% of pre-Covid levels, rising to 88% in 2022.
In 2023, it expects passenger numbers to be 105% of 2019 levels.
These numbers reflect the association's belief that around two-to-three years of industry growth will be lost to the coronavirus crisis.
IATA cautions that passenger numbers are just one measure of the airline industry's performance. It more often releases data based on revenue passenger kilometres (RPKs), for example, which are likely to lag the former measure as short-haul flights lead the recovery.
Many stakeholders in the airline industry have also expressed concern that carriers could see months of relatively low fares as the recovery builds momentum, weighing on yields.