The Singapore Airlines Group feels it has plenty of room for recovery growth before the continued closure of the China market makes itself felt.
China was a strategic market for mainline SIA and low-cost carrier Scoot before the coronavirus pandemic started in Wuhan in late 2019, but now Mainland China remains all but entirely shutoff owing to tough travel restrictions stemming from the country's 'zero-Covid' policy.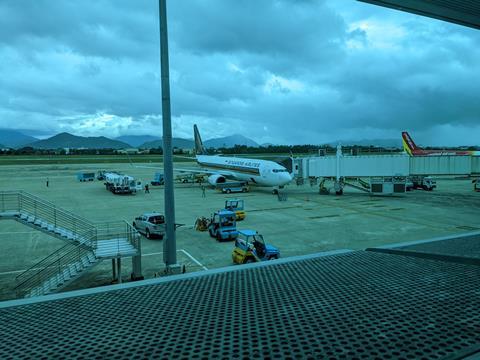 SIA Group chief executive Goh Choon Phong says that the absence of China affects Scoot more than SIA, but believes there is nonetheless plenty of space to rebuild the group's overall network.
"We do not expect [China's continued closure] to impact us significantly in this first year of recovery because we are ramping up on all of the other points," he says.
"We have plenty of room to ramp up from that point before we even start reaching the point where we need to add back China. This year's growth is still going to be very strong even without China."
Goh made the remarks during a briefing about the company's 2021/22 financial year to 31 March.
Cirium schedules data underlines the disappearance of SIA's China market. In January 2020, the last month before the pandemic was fully felt, SIA, SilkAir and Scoot operated 875 flights from Singapore to China – SilkAir was subsequently subsumed into the SIA brand. In April 2022, Cirium indicates that SIA operated just five services to China.
To Goh's point, the SIA group has aggressively added back its passenger network amid Singapore's continued opening from late 2021, as well as openings of overseas markets.
In the fourth quarter of its 2021/22 financial year to 31 March, the group operated 47.1% of its pre-pandemic passenger capacity, up from 38.7% of pre-pandemic capacity in the third quarter.
In the first quarter of its 2022/23 financial year to 30 June, the group expects to operate 61% of pre-pandemic capacity. And by the second quarter of its 2022/23 financial year it aims to restore 70% of pre-pandemic destinations.