The US government is working with Congress to pass legislation that would provide financial support a broad swath of US industry, including to the country's airlines, which have been hammered in recent days by a collapse in demand.
"The airline industry will be in good shape," says President Donald Trump during a press conference on 17 March.
"We are going big," he adds of his government's broader business stimulus plan. "We don't want airlines going out of business. We don't want people losing their jobs and not having money to live… That's the way it will be."
Officials do not disclose specifics or say whether aid might be extended to aerospace manufacturers like Boeing, which on 16 March expressed interest in receiving public assistance.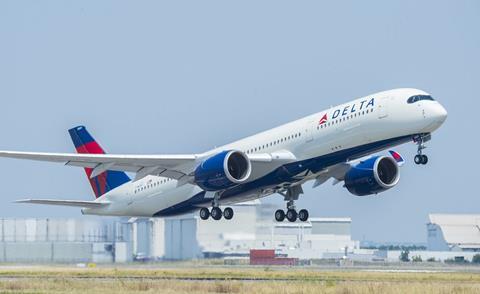 The airline industry, in response to the coronavirus outbreak, has requested more than $58 billion in government aid.
"The president has instructed me that we have to do this now," Steven Mnuchin, secretary of the US Department of the Treasury, says during the press conference. "There is a lot of bipartisan support for these issues."
Mnuchin confirms he has worked closely in recent days with Republican and Democratic lawmakers, and says he intends to present a plan to Senate republicans today.