The general aviation industry is slamming the Federal Aviation Administration's determination that flight instructors need exemptions to legally provide flight training in some aircraft types.
In a letter dated 4 June, the FAA told industry groups that regulations prohibit instructors from providing training in "experimental", "primary" and "limited" category aircraft. The letter aligned with an April court ruling – one that some flight instructors said used "overly broad language" and would restrict instruction amid high demand and a looming commercial pilot shortage.
Ten US general aviation and pilot-interest groups blasted the regulator in an 8 June response to FAA administrator Steve Dickson.
"We write today to urge the Federal Aviation Administration to immediately revise, in advance of issuance, the proposed new flight training policies outlined in a June 4, 2021 letter, which reflect unnecessary and unwarranted guidelines based upon irrational legal positions," says the the letter. "If the FAA were to issue and implement these proposed new policies, they will likely invite unnecessary legal battles while degrading safety."
Executives from the Aircraft Owners and Pilots Association (AOPA), Experimental Aircraft Association (EAA), General Aviation Manufacturers Association (GAMA) and National Business Aviation Association (NBAA) are among the letter's signatories.
The FAA's assessment, they say, could have "serious, negative implications on the broader flight training community" and creates additional confusion amongst instructors and owners seeking instruction in their own aircraft.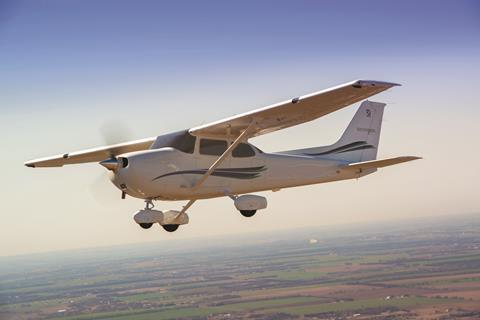 The case originated with a 2020 FAA cease-and-desist order against Warbird Ventures, a Florida company that trains pilots using vintage World War II aircraft. FAA regulations define such aircraft as "limited category".
Warbird Ventures challenged the order in court, but the US Court of Appeals for the District of Columbia declined to review the matter.
The court's ruling noted that regulations prohibit operation of "limited category civil aircraft carrying persons or property for compensation or hire".
"A flight student is a 'person,'" the ruling says. "When a student is learning to fly in an airplane, the student is [carried]. And when the student is paying for the instruction, the student is being carried 'for compensation.'"
The flight-training industry's concern stems from the last phrase – "the student is being carried "for compensation'". That is because the FAA has historically considered flight training as exempt from rules applying to commercial fights for compensation. The court's wording said flight training does actually involve carrying a person "for compensation".
That spurred alarm among flight schools and independent instructors. They fear that, in addition to being qualified to teach, they may need different, additional certifications and medical licenses – potentially a bureaucratic, time-consuming and cost-prohibitive process. Flight instructors have said their livelihoods could be at risk if the FAA maintains the court's stance.
Earlier this year, AOPA said it was working with the FAA to clarify the meaning of the court's decision. AOPA and two other general aviation groups sent the FAA a letter on 19 April seeking explanation.
In its 4 June response, the FAA said limitations expressed in the ruling extends beyond "limited category" aircraft to "experimental aircraft and primary category aircraft".
The FAA defines "primary category aircraft" as having a "simple design" and being intended "exclusively for pleasure and personal use". They must be unpressurised, seat no more than four people and can include aircraft, gliders, rotorcraft and manned balloons up to 1,225kg (2,700lb) in weight. "Experimental aircraft" include kit-built aircraft and aircraft intended for testing new aerospace technologies and designs.

"[A] flight instructor providing flight training in one of these categories of aircraft for compensation is acting contrary to the regulations absent a letter of deviation authority or exemption," reads the letter, signed by the FAA's Ali Bahrami, associate administrator for aviation safety.
US regulations permit flight training in "standard category aircraft", which are "type-certificated in the normal, utility, acrobatic, commuter, and transport categories", FAA documents say.
The agency says it will publish further details about training in the other categories, but has not said when.
"The FAA is considering ways to streamline the process for owners of these aircraft to obtain flight training and will provide more information in the upcoming policy statement," Bahrami adds.
The court and FAA have created "enormous confusion", AOPA and other groups say in their letter. They urge the FAA to issue a statement saying the agency "will not take legal enforcement action related to the proposed new policies to pilots and flight instructors until a satisfactory resolution has been reached".

"By encouraging affected owners to obtain training in any 'standard category aircraft in which the pilot is rated,' rather than the specific make and model aircraft the pilot will be operating, FAA is actively and effectively taking a stance to harm aviation safety," the pilot groups add.