Air taxi developer Archer Aviation has counter-sued competitor Wisk Aero, asking a federal judge to award damages stemming from Wisk's April lawsuit.
Archer also asked the judge to throw out Wisk's suit, calling it "entirely baseless".
"This lawsuit is entirely without merit, and was filed for an obvious and impermissible purpose: to impede the runaway success of, and investment in, Archer and its state-of-the-art aircraft design," Palo Alto, California-based Archer says in court papers filed 1 June.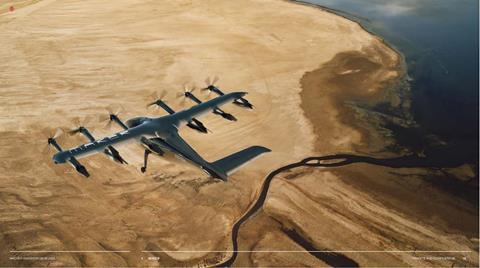 "Archer will hold Wisk accountable for its abuse of the legal system and its anticompetitive and tortious conduct," it adds.
Boeing-backed Wisk, based in Mountain View, California, sued Archer on 6 April in US District Court for the Northern District of California.
Wisk claimed Archer stole "proprietary information" and trade secrets, allowing Archer to advance its design for an electric vertical take-off and landing (eVTOL) aircraft.
Wisk alleged that its employees stole trade secrets before taking jobs at Archer. It said Archer's eVTOL design "appears to copy the same design that Wisk developed".
Archer has now fired back.
"Wisk and its predecessors have suffered from years of disorganisation and failed design, as well as employee defections," Archer's countersuit says. "Wisk is now improperly attempting to weaponise the legal system to achieve through bad-faith litigation what it cannot accomplish through fair competition."
In 2020, Archer released details of a four-passenger eVTOL it said would have 52nm (96km) range and fly at 130kt (240km/h). Based on images, Archer's aircraft is a high-wing design with 12 wing-mounted rotors and a V-tail.
Archer in February disclosed a plan to become a publicly-traded company by merging with an investment company called Atlas Crest Investment. At the time, Archer said United Airlines committed to purchasing 200 of its eVTOLs.
Archer insists that it developed its design – a layout called "12-tilt-6" – "through a leading eVTOL independent consultant before any Wisk employees ever joined Archer".
Archer hired that company, FlightHouse Engineering, in September 2019, it says.
Wisk's 12-prop, two-passenger in-development aircraft, called Cora, has 22nm range and can reach speeds of about 86kt, says Wisk's website. Wisk this year intends to begin a trial programme in New Zealand through which it eventually aims to conduct passenger eVTOL flights.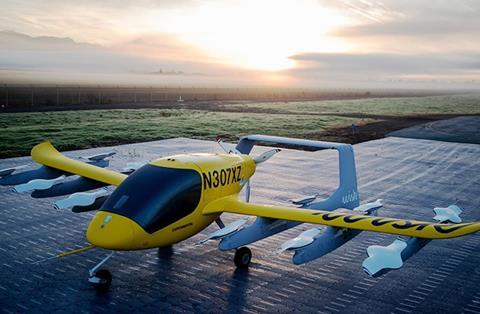 Asked to comment, Wisk insists Archer's counterclaim "confirms the strength" of its 6 April suit and "changes nothing about the case".
"It contains no substantive response to the allegations Archer misappropriated more than 50 specific Wisk trade secrets, which… cover multiple components, systems and designs for the aircraft," Wisk says of Archer's filing. "Archer cannot deny that thousands of files were stolen from Wisk by current Archer employees, which contain confidential information especially relevant to the design Archer has touted."