Boeing is slashing its commercial aircraft workforce by more than 15% and cutting production rates in response to the coronavirus pandemic and ensuing cash crunch.
The airframer announced the cuts as it reported losses of $641 million in the first quarter of 2020.
"These new reductions in our production rates and the continued impact of Covid-19 on our business will force us to reduce the size of our workforce. I'm sorry that I have to deliver this news," Boeing chief executive David Calhoun says in a letter to staff.
Chicago-headquartered Boeing will cut total employment by about 10% through layoffs, voluntary departures and normal staff turnover, the letter says. Boeing has some 160,000 staff, meaning about 16,000 jobs will be cut.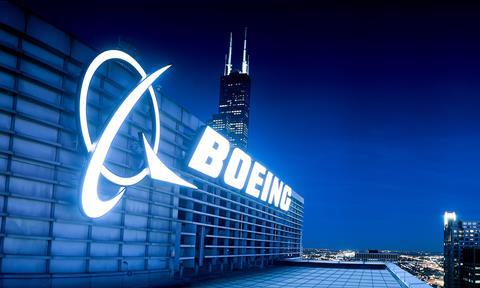 "We'll have to make even deeper reductions in areas that are most exposed to the condition of our commercial customers – more than 15% across our commercial airplanes and services businesses, as well as our corporate functions," says Calhoun.
He notes Boeing is also shrinking the size of its executive management team.
Production of the still-grounded 737 Max will resume "at low rates in 2020" and "gradually increase to 31 per month during 2021, with further gradual increases to correspond with market demand", says Boeing.
The lower output adds $1 billion to the cost of the Max production upheaval, bringing Boeing's estimated total cost of the Max's "abnormal" production to $5 billion, Boeing says.
Boeing had been making 53 Max monthly when regulators grounded the type in March 2019.
The company will also cut 787 output to 10 aircraft per month this year, down from 14 currently, falling to seven aircraft monthly by 2022.
Under a previous plan, Boeing intended to reduce 787 production to 10 monthly in 2021, but then increase that to 12 per month in 2023.
Additionally, Boeing will reduce monthly combined 777/777X output to three aircraft monthly in 2021 and will "take a measured approach to the 777X rate ramp".
Boeing currently builds five 777s monthly and expects to begin delivering the 777X in 2021.
The airframer has not adjusted output of the 767 or 747, currently at respective rates of 2.5 and 0.5 per month.
"The global pandemic has changed the way we live and work. It is changing our industry. We are facing utterly unexpected challenges," Calhoun says.
"Airlines are delaying purchases [of] new jets, putting the brakes on delivery schedules and deferring elective maintenance," he adds. "We're also seeing a dramatic impact on our commercial services business, as grounded airline fleets decrease the demand for our offerings."
The company's operations burned $4.3 billion during the first quarter.
But Boeing started the period with $9.5 billion in cash, took a roughly $14 billion loan in the quarter and ended March with cash of $15 billion, meaning it actually used more than $8 billion in cash during the first quarter, notes Bank of America Merrill Lynch analyst Ronald Epstein.
That $8 billion includes the operations cash burn and repayment of debt or financing, Epstein says.
"Access to additional liquidity will be critical for Boeing and the aerospace manufacturing sector to bridge to recovery, and the company is actively exploring all of the available options. Boeing believes it will be able to obtain sufficient liquidity to fund its operations," Boeing says. The company has said it is considering applying for government aid through a coronavirus relief package.
Boeing notes steps recently taken to shore up its finances: drawing a term loan of $13.8 billion, cutting operating costs, halting stock repurchases and dividend payments, and reducing research and development expenses.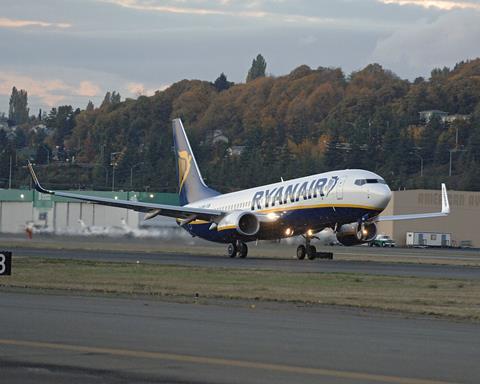 Boeing's first quarter revenue declined 26% year on year to $16.9 billion, while costs slipped about 10%, to $16.8 billion.
"While Covid-19 is adding unprecedented pressure to our business, we remain confident in our long-term future," says Calhoun. "We continue to support our defence customers in their critical national security missions. We are progressing toward the safe return to service of the 737 Max, and we are driving safety, quality and operational excellence into all that we do every day. Air travel has always been resilient."
The coronavirus and Max grounding particularly hammered Boeing Commercial Airplanes.
That unit lost $2.1 billion in the first quarter, reversing a $1.2 billion profit in the same period last year. Commercial aircraft revenue declined roughly half to $6.2 billion, and Boeing delivered only 50 commercial aircraft in the period, down from 149 in the first quarter of 2019, it says.
First quarter expenses included $797 million from the pre-coronavirus Max production suspension, $336 million to address issues with 737NG hardware, and $137 million from suspension of Seattle-area production amid the coronavirus pandemic. The company also reports lower 787 margins.
Boeing Global Services' revenue remained largely flat year on year at $4.6 billion, although the unit's profit increased by 8%, to $708 billion.
Story updated on 29 April to note Boeing's current employee count, and the number of job cuts.