Finnair has again raised the target for its permanent cost-base reduction, intending to reach a savings figure of €200 million ($237 million) from 2022 compared with 2019 levels.
This is the fourth time Finnair has raised the target since it put forward original planned savings of €80 million just over a year ago in May 2020. The most recent revision had taken the target to €170 million.
"Finnair has made good progress in the cost savings programme and will reach this target ahead of the schedule," it says. "At the same time, it has identified new savings opportunities."
It says some €125 million of the new figure is volume-driven and the remaining €75 million is derived from fixed costs.
Finnair says the formal cost-saving programme will end this year but that it will continue to seek reductions across all its expenditure. It points out that it will also continue its scheme of indefinite and temporary lay-offs – although these are not counted as part of the programme.
The airline disclosed the revision as it unveiled an operating loss of €288 million for the half-year.
Finnair says revenues were down by 64% over the six-month period to the end of June, to €225 million, as passenger numbers dropped by 80%.
"Travel restrictions have been lifted at a slower pace than expected and, therefore, the recovery in demand has also been delayed," the carrier says.
But it predicts a gradual increase in demand over the autumn of 2021 and that monthly operating cash-flow will "turn positive" by the end of the year.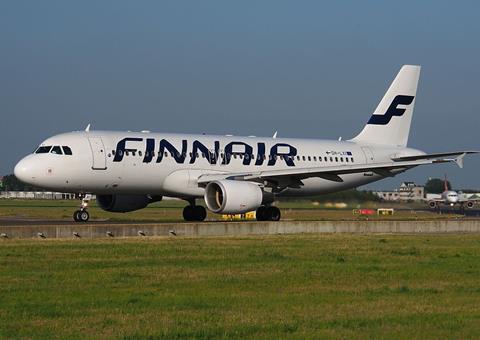 It expects the comparable operating loss for the third quarter will be "of a similar magnitude" to that of the previous five quarters despite rising revenues. The airline made a comparable operating loss of €151 million the second quarter.
Finnair is not providing guidance on full-year revenues for 2021 because visibility "remains weak", it says, and there are "several scenarios" regarding recovery timing.
"Despite the continued uncertainty, we head into the second half of the year with confidence," says chief executive Topi Manner.
He says the carrier has refinanced a €200 million bond, doubling it to €400 million, allowing it to maintain a "healthy balance sheet" and "focus fully on restarting our traffic".
"Many countries, including Finland, have now opened to travel, and entry requirements are becoming more harmonised, especially for fully-vaccinated travellers," adds Manner.
"We believe demand will increase gradually during the autumn especially in Europe and North America, with Asian countries following some months behind."
Some 70 destinations feature in the airline's autumn and winter schedules but Manner says that a traffic recovery to pre-crisis levels will take at least until 2023 to emerge.