Malaysian start-up MYAirline has abruptly suspended operations indefinitely – days after its founding CEO stepped down – citing "significant financial pressures".
The low-cost carrier, which began operations in December 2022, says the "painful decision" comes amid a shareholder restructuring and recapitalisation exercise.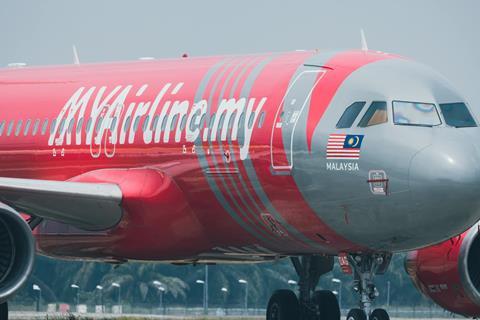 "We have worked tirelessly to explore various partnership and capital-raising options to prevent this suspension. Unfortunately, the constraints of time have left us with no alternative but to take this decision," states MYAirline.
It was first reported in Malaysian media outlet New Straits Times that MYAirline – the country's newest operator – had struggled financially in recent months. The paper also reported, citing inside sources, that a new investor, who was meant to acquire a controlling stake, had pulled out at the last minute, prompting the operational shutdown.
In its latest statement, MYAirline declines to comment on when it might restart operations. It notes: "The board, shareholders and all of us at MYAirline will be working tirelessly to resume operations as quickly as possible but at this stage we are unable to commit to any timeline."
The suspension comes two days after founding chief Rayner Teo announced his resignation, citing health issues.
Teo, a former AirAsia executive, headed the Kuala Lumpur-based low-cost carrier since its inception and through its launch in December 2022. The airline is currently led by operations chief Stuart Cross who is stepping in as interim CEO.
MYAirline said it was in the final stage of discussions to secure new "strategic partnerships" for future growth. The airline had on 9 October also received a two-year extension to its air operator's certificate.
Separately, the Malaysian Aviation Commission (MAVCOM), which has acknowledged MYAirline's suspension, has begun investigations into claims the airline had failed to pay its employees. The regulator adds that it will "provide further developments" into the fate of MYAirline's operations soon.
Cirium fleets data indicates that MYAirline operates 10 Airbus A320s powered by CFM International CFM56 engines, of which eight are in service and two are in storage. The entire fleet is leased and the average aircraft age is 14.4 years.