Pilot union Air Line Pilots Association, International (ALPA) has again called on the US Congress to extend its payroll support programme (PSP) another six months beyond the original expiry date of 30 September.

Writing the US House of Representatives on 21 July, ALPA president Joe DePete notes that airlines represent about 5% of the nation's gross domestic product, and that mass layoffs later this year as a result of the coronavirus crisis may do permanent damage to the aviation industry and broader US economy.
With the September deadline fast approaching, ALPA and other unions representing aviation workers are intensifying calls on the government to prevent the entire industry from falling off "an unprecedented employment cliff".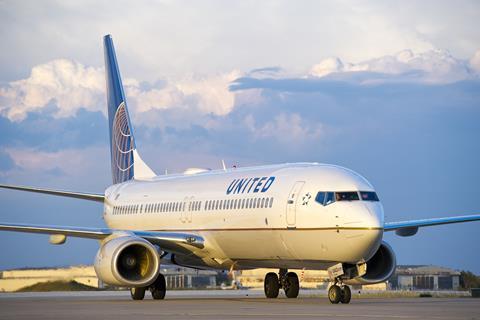 "Unfortunately, the expectation of a US aviation recovery has run into a resurgence of Covid-19," DePete writes. "The already anaemic demand for travel is now trending down at the precise time that the PSP is set to expire in September of 2020. Absent a clean reauthorisation of the programme, hundreds of thousands of aviation employees will lose their jobs through no fault of their own, as travel demand will remain sluggish well into 2021."
The union is looking for an extension of the programme through the end of March 2021, in order to give passenger demand an opportunity to recover from historic lows experienced earlier this year due to the global health crisis.
Last week, major carriers United Airlines and American Airlines together put 61,000 employees on notice that their jobs may be in danger from 1 October. About 5,000 of those are pilots.
US airlines have offered staff generous voluntary leave and early retirement packages in hopes they can avoid layoffs as the health crisis drags into the second half of 2020. So far, tens of thousands of airline workers have taken advantage of these deals. But many in the industry fear it may not be enough.
"Beyond the human toll posed by these mass layoffs, the economic damage to the economy and the industry will be substantial," DePete says.
Pilots, he argues, are in a more-difficult position than other workers in the aviation business. Years of specialised initial and recurrent training as well as specialised skills make them difficult to replace if and when recovery does take hold. It usually takes 5-7 years for a candidate to advance to a position where they can land an airline cockpit job.
"For pilots, who are subject to constant training and certification checks, simply returning to the industry and flying planes after long absences is not permissible and we risk losing a generation of pilot talent – leaving the United States at a global competitive disadvantage," he adds.
Airlines had seen a small resurgence in bookings in mid-June, primarily from leisure travellers. But that trend reversed toward the end of last month due to a resurgence of cases in vacation spots across southern states including Florida, Texas, Arizona and California.
In response to these virus hot-spots, the metropolitan regions around New York City and Chicago imposed new 14-day mandatory quarantines for inbound and returning passengers from certain parts of the country. On 21 July, the state of New York extended that requirement to travellers from 31 states. That means passengers arriving from almost two thirds of the USA could be subject to isolation mandates.
The CARES Act, passed by Congress in March, provided $58 billion for commercial airlines in grants and loans to help them through the liquidity bind that arose as a result of a sharp decline in passenger demand as the virus rapidly spread across the country and around the world. In return, airlines agreed to make no layoffs before the beginning of the fourth quarter.