Russian operator Utair Aviation has reached a loan agreement with Rossiya Bank for Rb12 billion ($164 million) as part of the company's financial restructuring.
Utair says the terms of the 12-year loan include a "grace period" for payment of the principal and interest.
It adds that the two sides aim to settle repayment terms for previous loans by the end of October, continuing the carrier's effort to optimise its debt situation.
Utair Aviation is Russia's fourth-largest operator, with a fleet of some 400 aircraft and helicopters, and is core to its parent Utair Group.
Over the first six months of this year Utair Aviation turned in a small net profit of Rb626 million, in contrast to the previous interim loss of Rb5.8 billion.
But the company remained in a poor financial position at the half-year point, with negative net assets to the amount of Rb24.2 billion – only a slight reduction on the figure at the end of 2020.
Its current liabilities exceeded its current assets by Rb45.6 billion, according to its half-year financial statement to 30 June 2021, filed under international standards.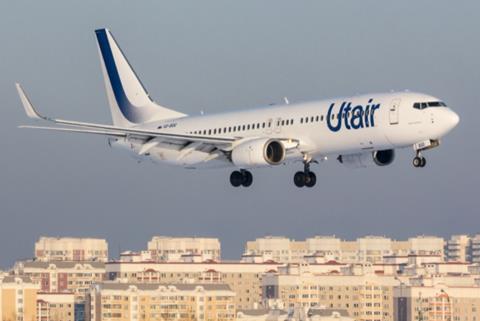 Utair Aviation says the negative net asset position originated from "macroeconomic shocks" in Russia over 2014-15, followed by a deterioration in the country's aviation industry in 2018 as fuel prices rose and competitive pressures reduced fares.
Over the course of 2018-19 the company secured a moratorium on loan payments, and payment delays were also introduced to cope with the pressures of the pandemic.
Utair Aviation puts the total amount of overdue debts, as of 30 June 2021, at Rb6.8 billion. It was also late in paying non-restructured lease agreements amounting to Rb2.1 billion.
It acknowledges that its financial position features uncertainties which may raise "significant doubts" as to its ability to continue as a going concern.
But it adds that a "lot of support" has been obtained from shareholders, with an agreement on an additional share issue reached in July, and the company's management believes implementing its strategic plans will enable it to attract sufficient funding to continue activities over the foreseeable future.