Elbit Systems has secured a contract to supply self-defence equipment for the United Arab Emirates' (UAE's) fleet of Airbus A330 multi-role tanker transports (MRTTs).
The deal's approximate value is $53 million, and will be performed over a five-year period, says Elbit.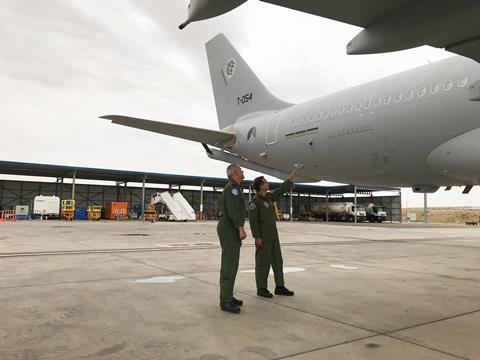 It includes integration of the company's Direct Infrared Countermeasures (DIRCM) and electronic warfare systems.
The contract will be executed by the company's UAE subsidiary, Elbit Systems Emirates, which was set up in November 2021.
The sale marks another milestone in the development of relations between Israel and the UAE since the signing of the Abraham Accords in 2020. The accords – brokered by then-US President Donald Trump – saw the UAE and Bahrain follow Egypt and Jordan in establishing diplomatic links with Israel.
The company will furnish the UAE's MRTTs with the company's J-Music self-protection system, as well as its infrared passive airborne warning system.
"The company's DIRCM systems have accumulated more than 350,000 operational flight hours to date, and are installed onboard more than 25 types of aircraft," says Elbit.
"The company is witnessing a growing demand for this type of self-protection capabilities in light of the rising threat that aircraft face from shoulder-fired anti-aircraft missiles."
Cirium fleets data shows that the UAE's air force operates three MRTTs, with two additional examples on order.