After delays and reports that the deal might fall apart, the USA is prepared to move forward with the proposed sale of 50 Lockheed Martin F-35A stealth fighters to the United Arab Emirates (UAE).
"With regard to the UAE and the F-35s and the [General Atomics Aeronautical Systems MQ-9B] drones, we remain prepared to move forward with both if that is what the Emiratis are interested in doing," says US secretary of state Antony Blinken during a visit to the Malaysian ministry of foreign affairs in Kuala Lumpur on 15 December.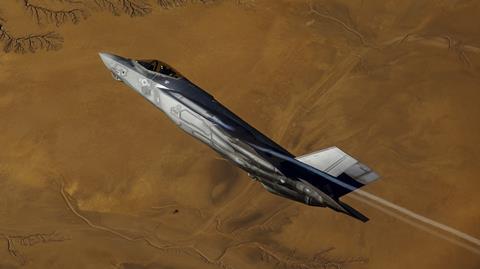 Washington had also approved the sale of 18 General Atomics MQ-9B Reaper unmanned air vehicles to the UAE as part of a $23.4 billion sale of aircraft and weapons to the country that was approved by the US State Department in 2020.
However, the USA has recently expressed concerns about China's growing influence and presence in the UAE, in particular the country's adoption of a 5G cellular network developed by Huawei, which is believed could create a cybersecurity threat for the F-35. The USA also reportedly believed that China was secretly building a military facility within a commercial port in the emirate. Abu Dhabi was apparently unaware of the effort and construction at the port has ceased.
The sale of the F-35 to the gulf state was a byproduct of the Abraham Accords, a US-negotiated agreement that normalized relation between Israel and the UAE.
Selling the F-35 to the UAE is complicated because the USA has made a commitment to ensure that Israel has a military edge over its neighbors. Israel has plans to acquire as many as 50 examples of the F-35.
"We've wanted to make sure, for example, that our commitment to Israel's qualitative military edge is assured, so we wanted to make sure that we could do a full review of any technologies that are sold or transferred to other partners in the region, including the UAE," Blinken says. "We continue to be prepared to move forward if the UAE continues to want to pursue both of these systems".
There has been speculation that the USA might put restrictions on the UAE's use of the F-35A and may sell the country a less-capable version of the jet.
The UAE would be the first Muslim-majority country to possess the stealth fighter. It would also be the first non-democracy.
Ultimately, Israel and the USA appear hesitant, but not totally opposed to selling the F-35 to the UAE. Washington wants to keep the country in its orbit – especially as China attempts to woo the nation – and Israel would benefit by having a better-armed partner to face off against Iran.