Sikorsky says its civilian S-92A helicopter is unaffected by cracks found in a majority of the Royal Canadian Air Force's (RCAF's) CH-148 Cyclone fleet.
The CH-148 is a military derivative of the S-92, a twin-engined medium-lift helicopter that is used widely in the oil and gas industry.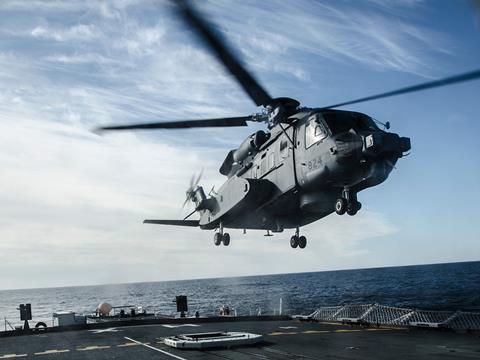 The RCAF found cracks in the tail section of one of its Cyclones on 26 November during a routine maintenance inspection. Additional inspections found cracks in 19 out of 23 aircraft in the fleet. The service has removed affected CH-148s from flight service until the problem is fixed.
Sikorsky says the problem only impacts the CH-148, which has a "unique airframe configuration to support maritime equipment hardware".
"Preliminary analysis and over 1.9 million fleet flight hours of S-92A history suggest this issue is unique to the [Canadian Maritime Helicopter Project] airframe configuration," the company says. "The 300+ aircraft in the S-92A fleet have not experienced similar cracking in these components."
The airframe cracks were discovered in the "forward portion of the tail cone" but are not in the "primary structural load components of the airframe and therefore do not pose an immediate safety hazard", says Sikorsky.
Repairs are underway for several aircraft, the air force says. As of 8 December, repairs for one aircraft had been finished.
"The location of the cracks on the tail structure are unique for each aircraft, although they are on the aircraft's frame and no cracking was found on the tail hinge or its components," says the RCAF. It takes about two to three days to fix each aircraft, though the service says it won't predict when the entire fleet will be returned to service.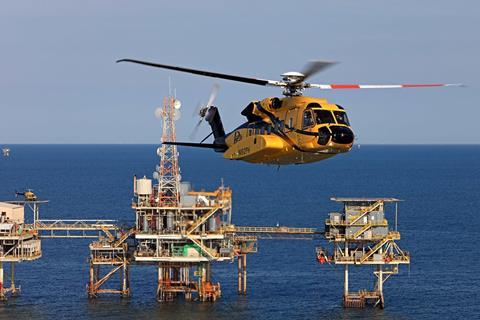 Two CH-148s in the RCAF fleet did not have cracks. The remaining two aircraft are in longer-term maintenance and will be inspected at a later date, it says.
The RCAF says that the CH-148 fleet is not "grounded", rather the majority of helicopters are not flying because they are "unserviceable". "The term grounding relates to an order by an airworthiness authority to not fly aircraft deemed unsafe or not airworthy," it says.
In total, Canada is buying 28 examples of the Cyclone, with 24 helicopters delivered thus far. The first CH-148 was delivered in 2015 and the remaining helicopters are expected to be delivered by 2022.
The CH-148 is used mostly for anti-submarine and anti-surface warfare, as well as maritime search and rescue, and overland utility missions.
In recent years, the RCAF has grounded the CH-148 twice. In 2017, the CH-148 fleet was grounded after Sikorsky discovered a software issue with the helicopters' flight control computers. In 2020, the fleet was grounded after a CH-148 fatally crashed into the Ionian Sea in good weather, the result of a "rare anomaly" with the helicopter's autopilot software, the service says.