Spirit Airlines is blaming its slower post-Covid recovery in part on air traffic control staffing issues in its home state of Florida.
The Miramar, Florida-based company said on 10 August that its aircraft are still underutilised, and it's having trouble ramping up its schedule.
"We are still constrained on the number of flights we can operate through the Jacksonville air traffic control centre," Spirit's chief commercial officer Matt Klein says on the company's quarterly analyst call.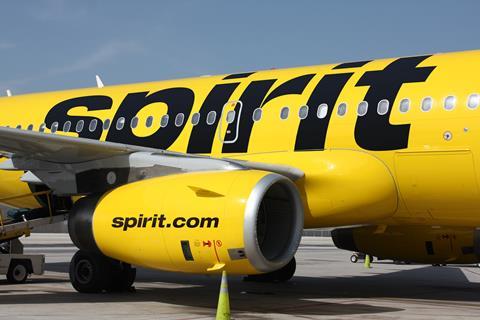 About 40% of the ultra-low-cost carrier's network in the continental USA touches Florida, he adds. However, that number could be as high as 50% if the constraints surrounding the Jacksonville facility did not exist.
A full recovery for the airline will "depend on the infrastructure that supports the aviation industry, most notably the ability to fully deploy our schedule to and from Florida".
"To help maintain operational reliability we will continue to take a pragmatic approach to capacity deployment from now through the first half of 2023," Klein adds.
On 9 August, Spirit reported its second quarter earnings results, which included a loss of $52.4 million for the three-month period on revenue of $1.37 billion.
In recent months, airlines operating in the region have complained to the FAA that staffing at Jacksonville Air Traffic Control Center has been inadequate to handle the increased traffic as post-pandemic passenger demand surged. Coupled with unpredictable and unstable summer weather throughout the area, the issues have resulted in thousands of flight delays and cancellations.
The facility's controllers monitor and direct air traffic across a wide swath of northern Florida as well as the US states of Georgia, Alabama, South Carolina, and North Carolina. The centre also covers parts of the Atlantic Ocean and the Gulf of Mexico.
The FAA met with affected airlines in May to discuss solutions to the disturbances, and the US regulator has also said that it is in the process of hiring more controllers for the facility.