Spain has given the go ahead to a trio of programmes that will see the country invest in the region of €300 million ($355 million) this year and includes the acquisition of new aerial refuelling tankers, plus 40 new helicopters for law enforcement missions.
Approved by the Spanish government on 29 June, the three projects will support almost 3,500 jobs in the country's aerospace sector, the defence ministry says.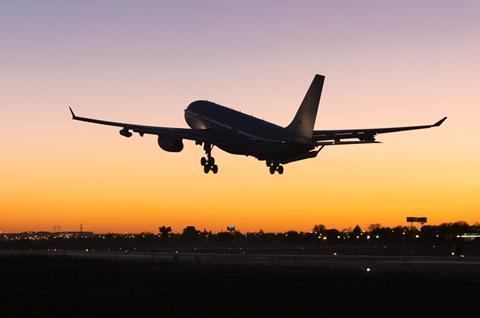 Of the programmes, the most high-profile is a commitment of €113 million in 2021 to the demonstrator phase of the Future Combat Air System (FCAS) effort Spain is progressing alongside France and Germany.
This will "provide our country with the necessary aerial capabilities, and will allow the development of strategic industrial and technological capabilities," the defence ministry says.
The New Generation Fighter being developed under FCAS will not arrive until the 2040s, but a demonstrator aircraft is due to fly by 2027.
Nearer-term priorities are also addressed, however. These include the purchase of three Airbus Defence & Space A330 multi-role tanker transports (MRTTs), with €148 million committed this year.
Madrid says the renewal of its air force's in-flight refuelling capability "is considered critical" for expeditionary operations, "as well as to satisfy commitments with partners or allies".
Spain last year retired its entire fleet of Lockheed Martin C-130Hs, including its KC-variant tankers. While a number of its A400M tactical transports are configured for aerial refuelling, the purchase of the A330 MRTTs would be a significant step up in capability.
Lastly, in a joint programme with the interior ministry, Spain will acquire from Airbus Helicopters 36 H135 light-twins: half to be used as military trainers and the remainder for law-enforcement missions. In addition, four H160s will be purchased for the Guardia Civil.
The joint acquisition will allow the two ministries to benefit from the savings of "a larger-scale purchase".
Airbus last year signed an agreement with the Spanish government promising to limit job losses in the country in exchange for military aircraft orders.
Welcoming the budget approvals, Airbus says: "We are now in the contractual phase which, once finalised, will allow the company to begin work on these strategic programmes for Spain."