US regulators are instructing de-activation and removal of specific external in-flight connectivity systems from Boeing 737-800 and -900ER jets, citing the risk that the radome and antenna could detach as a result of cracked attachment fittings.
The FAA is ordering checks on the Viasat equipment installed under an Astronics Armstrong Aerospace supplemental type certificate.
Israeli airline El Al states that the FAA's directive follows the carrier's discovery of "unusual findings" relating to installations during a scheduled 737-900ER maintenance inspection in July, and reported them to the Israeli civil aviation authority and Boeing.
While the FAA does not identify any operator, it refers to reports that several fittings securing the radome to the fuselage were "cracked to the point of failure" on aircraft modified in accordance with the supplemental type certificate.
It warns that such cracking could lead to loss of both the radome and antenna, with potential damage to the tail and fuselage.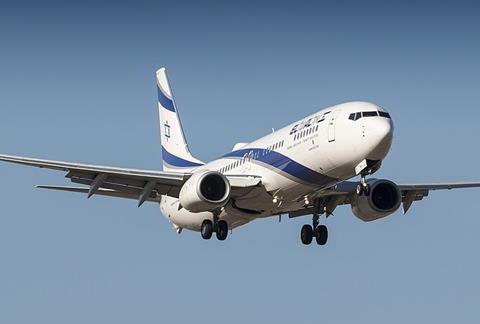 The directive requires "de-modification" of the in-flight connectivity system by removing the external equipment fitted during installation – including the radome, antenna and associated structures – and pulling circuit-breakers, before further flight.
Structural inspections must then be conducted to check for cracking, and any necessary repairs carried out.
El Al operates 24 737-800s and -900ERs and 11 have the system installed. It says issues were found on two -900ERs. The airline expects inspection work on the 11 aircraft to take about 10 days, but believes the impact on its commercial activity will be negligible.