Russia's Interstate Aviation Committee has named a new chair, Oleg Storchevoy, to succeed veteran Tatiana Anodina.
Anodina has headed the Interstate Aviation Committee since its creation, a term of more than three decades.
The organisation was established in late 1991, founded on a civil aviation and airspace agreement between newly-independent countries following the break-up of the Soviet Union.
It is Russia's civil air accident investigation authority, and was formerly responsible for airworthiness and certification activity before these powers were transferred to federal regulator Rosaviatsia.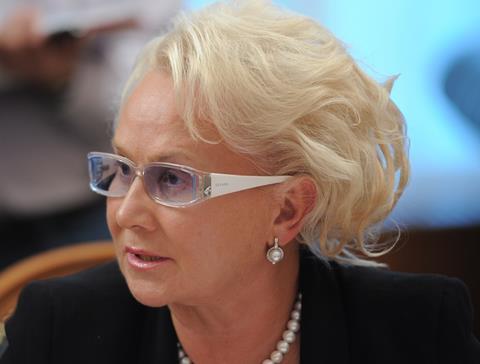 Anodina's background in technical aviation roles has included working for such agencies as the scientific research institute GosNII, but she also controversially held an interest in former Russian carrier Transaero which was founded by her son Alexander Pleshakov.
The Interstate Aviation Committee says a meeting was held at the transport ministry on 17 January, overseen by deputy minister Igor Chalik.
During the meeting – which approved a number of revised regulations – former Rosaviatsia deputy head Oleg Storchevoy, who also previously worked for Transaero, was appointed as the Interstate Aviation Committee's new chair, effective 18 January.
Anodina was offered the title of honorary board president, with advisory rights.