EasyJet remains in expansion mode and is laying the groundwork to achieve this over the coming years, according to the UK low-cost carrier's chief executive Johan Lundgren.
Addressing the Aviation Festival online conference, Lundgren said that "if the conditions and price are right, we are absolutely going to explore those opportunities [to expand]".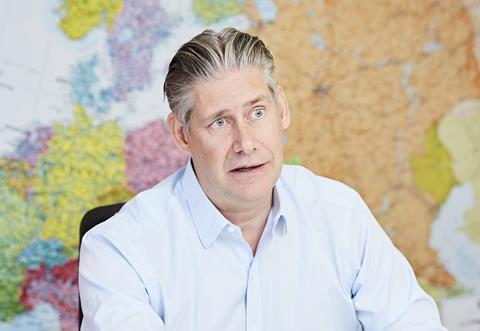 He draws a sharp contrast with certain unnamed rivals "who said [last year that] 'We are going to grow this and that' and it turned out to be nonsense".
Lundgren characterises EasyJet as being a more careful, canny operator which has used the Covid-19 pandemic to improve its position at prime facilities such as London Gatwick, a strategy that he foresees will enable it to bounce back when the market conditions allow. "EasyJet is certainly going to look at growth when it's the right time to do so," he says.
In the near term, he is bullish on the prospects of a summer recovery, noting a sharp difference with last year thanks to the vaccine rollout across Europe.
"I still have strong hopes that we can still see a strong summer, but it all comes back to the need for clarity about the restrictions that will be in place," he says, reaffirming his belief that most of Europe should be placed onto the UK's 'green list' from 17 May, action that would enable travel to restart at scale.
In common with several industry figures, Lundgren cites the high cost of PCR testing as a key concern.
Even though the price of PCR testing has reduced in recent weeks, the cheapest versions still cost £60, which is £10 higher than the average EasyJet fare. The implications of this for customer demand are obvious, Lundgren warns, especially for families.
He also highlights as a "big, huge concern" the possibility that health measures and restrictions "will linger on as residues and add costs and complexities" to operations even after the pandemic has abated.