Prospects for Europe's airlines in the first quarter of 2021 have deteriorated notably in recent weeks, but bank HSBC expects intra-European and possibly transatlantic passenger numbers to bounce back for the summer season.
In a note to clients entitled "A year of two halves, hopefully", HSBC reduces its performance estimates for the sector over the full year 2021 because of the current lockdowns across the continent. The bank now expects just 10% of 2020's capacity in the first quarter, down from a 20% projection previously.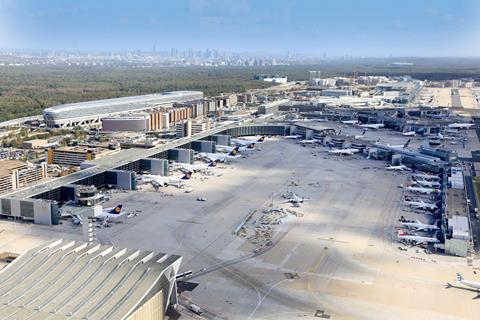 But it believes that the rollout of a vaccine in throughout the period "offers a chance" for a rapid return to flying as the year progresses.
"The near-term outlook, for the March 2021 quarter, for aviation has got worse," writes HSBC's head of European transport equity research Andrew Lobbenberg. "The prospect of society emerging from the pandemic in H2 21 improves. Correspondingly, the prospect of a partial summer flying season in 2021, whilst not guaranteed, continues to look quite good."
HSBC downgrades its ratings for SAS and AENA and lowers its estimates for full year 2021 across much of the sector, although for subsequent years its projections "are cut by less or even raised".
Any return to flying will be dependent on the development of health protocols such as pre- and post-flight testing and quarantine decision, it notes, something that could be aided by the development of health passports to register test results and vaccine status.
HSBC does not see liquidity being an issue for the carriers that it covers although it warns that having taken on large amounts of debt, players such as Air France-KLM and Lufthansa are highly leveraged. As a result: "We see a need for both companies to raise fresh equity and reduce debt, if they are to be able to benefit from the reopening of air markets."
Even for carriers with stronger finances such as IAG and EasyJet, HSBC expects, will seek to repair their balance sheets to enable them to "participate in the industry's resurgence as and when travel reopens".
The bank is more cautious for the outlook for the continent's airports given the expected collapse in revenues from retail outlets, leading it to assign "Reduce" ratings to France's ADP and Spain's Aena.