Lufthansa Group has extended the contract of chief executive Carsten Spohr for another five years, alongside that of its chief financial officer Remco Steenbergen.
Spohr has led the Euroepan airline group since 2014 and his contract has now been extended until December 2028.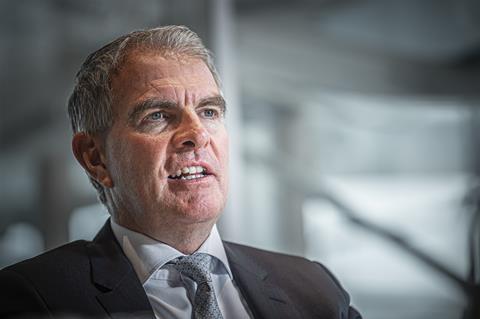 Lufthansa board chairman Karl-Ludwig Kley says: "Carsten Spohr successfully lead Lufthansa as chief executive for the past eight years. During this time, he has not only mastered the most difficult crises and challenges but has also been responsible for the most economically successful years in the group's history.
"With his experience, competence and personality, he is the right person to also master the challenges ahead."
Steenbergen joined Lufthansa as chief financial officer at the start of 2021. His contract has also now been extended until the end of 2028.
"Remco Steenbergen joined Lufthansa during the company's most severe financial crisis, which was combined with tight regulation of the company. As chief financial officer, he played a major role in quickly overcoming this difficult situation. At the same time, he was able to set strong impulses and lay important foundations for a successful realignment of the finance department," says Steenbergen.
Lufthansa Group will tomorrow report its financial results for 2022, having in December raised its full-year operating profit forecast to around €1.5 billion ($1.6 billion) after a strong end to the year.