Malaysia Airlines has the option of extending lease rental deferrals into 2022 if the market for air travel does not recover quickly enough.
"We have power-by-the-hour arrangements for our fleet for the whole of 2021, but… we do have an option for contingent deferral to be in play for 2022 as well," the airline's group chief strategy officer Bryan Foong says in response to a question from Cirium during a 4 May media briefing.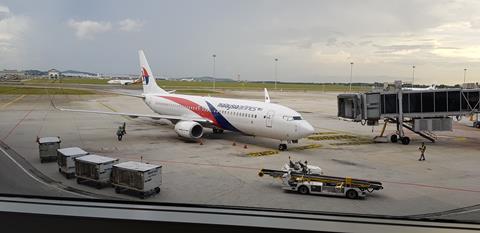 "That's contingent upon a downside scenario or certain things happening with the demand curves, and so we have that facility available and we will be monitoring the market to see whether we need to trigger that for 2022 as well," Foong added, without going into detail.
During the same event, Malaysia Airlines' group chief executive Izham Ismail confirmed that US investment bank Houlihan Lokey is no longer advising the airline, saying it was just with the company for a "quick stint" of three months.
Lessors to Malaysia Airlines have credited Houlihan Lokey with saving the group's restructuring negotiations, which got off to an acrimonious start in October when lessors baulked at an initial proposal by the airline to restructure under Part 26A of the UK Companies Act.
The leasing community was concerned about the possibility for a cross-class cramdown under Section 26A, whereby lessors could have been forced to agree to the restructuring plan. There were fears that this could set a precedent for other airline restructurings.
Following negative feedback on the plan, the airline appointed Houlihan Lokey to assist. Sources told Cirium that negotiations became smoother after the firm's involvement.
A lessor with exposure to Malaysia Airlines, reflecting on the restructuring to Cirium, says Houlihan Lokey came in and "turned it around nicely".
Malaysia Airlines eventually gained the consent of its final lessor creditor towards the end of February.
At today's media briefing, Izham says that Malaysia Airlines' creditors see credibility in its plans and are on board with the group.
"Of course, the first three weeks [of negotiations] were very rough, but eventually the creditors saw where we are going and I am very fortunate to do business or be partners with the creditors I have," he says.
"They are very clear on what they can offer and what Malaysia Airlines can take as well, really."