At the moment, US airlines are riding a surge in demand for domestic leisure travel this summer.
But how will US airlines fare after summer, when leisure travellers typically head back to work and school?
That question remains largely unknown due to uncertainty about how quickly business-travel demand will recover, says American chief revenue officer Vasu Raja on 25 May.
"We anticipate there will be some kind of a stall in leisure demand in the September, October period. What we don't know is how much business [travel] might ramp up," Raja adds. He spoke during a transportation conference hosted by financial firm Wolfe Research.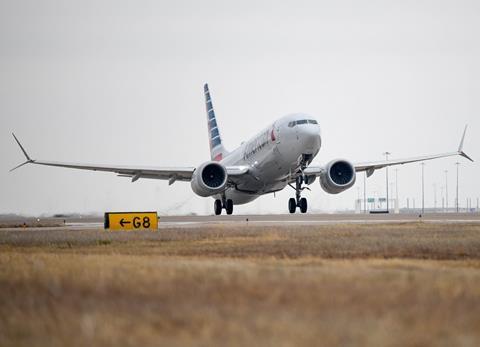 "Many" of American's corporate customers "have told us they intend to return to business travel in the weeks and months ahead", he adds.
But the degree of that rebound remains in the realm of speculation, especially considering US states still maintain differing degrees of pandemic-related travel requirements, he notes.
"We think it is going to be a step to something different," Raja says of autumn travel. "We just don't know the magnitude of the difference
Demand for leisure trips has recently pushed American's ticket yields to 90% of 2019 levels, and indications suggest yields in autumn could hit or exceed 2019 levels, Raja says.
"We still anticipate that it will be in the fall and beyond is when business travel resumes. To what degree… is still uncertain," he adds.
Forecasts are further muddied because airlines are adding seats to their networks in unpredictable ways.
"What makes the summer and beyond a little bit strange… the uneven ways in which everybody is bringing back supply," says Raja. "We are bringing back capacity in a relatively lumpy way. Other people are, too."