Southwest Airlines will enhance its liquidity position through a common-stock offering and a $1 billion convertible bond, both announced 28 April.
The Dallas-based carrier is raising equity through the offer of 55 million shares. At the 27 April closing price of $29.11, the deal is worth about $1.6 billion.
The $1 billion convertible bond will mature in 2025.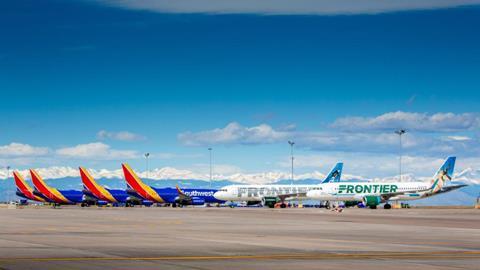 Morgan Stanley, Bank of America Merrill Lynch, JP Morgan, BNP Paribas and Citi are joint bookrunners for both deals.
As Southwest faces plunging revenue due to the coronavirus downturn, the company has drawn down about $2.6 billion from its one-year credit revolver over the past month. As of 27 April, $3.7 billion is outstanding under the credit agreement.
The airline will also receive $3.3 billion through the US CARES Act for payroll support. In return, Southwest will provide the US treasury department "consideration in the form of a promissory note representing a $948 million unsecured term loan to us and of warrants to purchase up to an aggregate of 2.6 million shares of our common stock, subject to adjustment by the Treasury in each case".
"The COVID-19 pandemic has materially and adversely affected, and will likely continue to materially and adversely affect, our results of operations, financial position and liquidity," writes Southwest in the offering document.
In March and April 2020, Moody's Investors Service, S&P Global and Fitch Ratings downgraded the company's senior unsecured debt ratings while S&P Global and Fitch downgraded its issuer ratings.
Southwest will announce its first-quarter results today.