The UK is hoping to roll out a testing regime for inbound travellers by 1 December with the aim of reducing quarantine times to one week, transport secretary Grant Shapps has revealed.
During the Airlines 2050 conference today, Shapps said that under the government's current plan, passengers would pay for a private test to be taken a week after their arrival in the country, halving the required time spent at home in quarantine.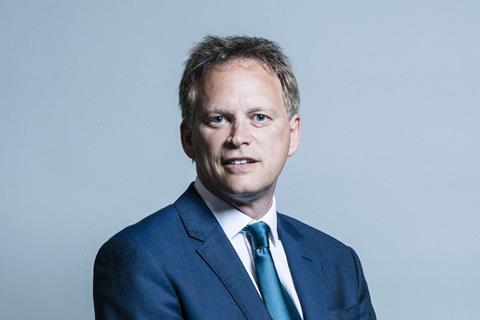 A government implementation taskforce is in intensive discussions with "hundreds of people" across the private sector to enable the new regime to take shape, ahead of a report's presentation to the prime minister in November.
Shapps adds that he is "hopeful" the new testing plan can happen "extremely quickly", but it will be reliant upon the private sector's manufacturing of sufficient tests.
An international testing regime will involve significant co-operation with other governments, so is likely to take much longer to establish, Shapps adds.
Speaking at the same event, prior to Shapps, new British Airways chief executive Sean Doyle complained that his airline had received no information from the UK government about its strategy for restarting the sector: "At the moment we are not getting any support or action, and we are not hearing from government what they're thinking," said Doyle.
BA is advocating pre-flight testing in order to remove the need for quarantine. Doyle says a quarantine period of a week would still deter most people from flying.
Shapps dismissed the idea of pre-flight testing as it "may wrongly tell people they are not bringing Covid back [into the country] with them."
The Airlines 2050 event, launched last year, is hosted by FlightGlobal in partnership with industry groups Airlines UK, BAR UK and IATA.