Nearly 10,000 United Airlines pilots seeking higher pay rejected a tentative contract that would have given them a 14.5% pay raise over 18 months.
The results were overwhelming, as 94% of United pilots who participated voted against the deal, pilot union Air Line Pilots Association, International (ALPA) said on 1 November.
In May, ALPA had said it had agreed in principle to a new employment agreement with United. But the tentative contract still required approval from United's 14,000 pilots. The pilot union says that its new proposal has been in United "management's hands for more than three weeks".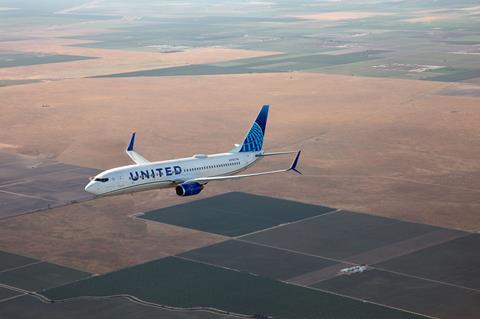 "Management knows exactly what is needed to reach a new agreement," United's Master Executive Council (MEC) says in an email to pilots. "However, as of today, they refuse to respond to our latest economic package."
"It is vital they recognize that an industry-leading contract is required to hire and train the best pilots in the world for the United Next growth plan to succeed," the union adds.
The MEC hinted at the possibility of a strike, directing its strategic preparedness and strike committee to "implement an intensive informational picketing plan".
On 31 October, an overwhelming majority of Delta Air Lines pilots represented by ALPA voted to strike after not reaching an agreement with Delta. The authorisation vote – which means the union has the pilot's permission to call a strike if necessary – has yet to affect operations.
The Atlanta-based carrier characterized the vote as a move "simply to gain leverage" as contract negotiations with its 15,000 pilots continue.
On 18 October, United reported strong third-quarter results, with revenue 13% above pre-pandemic levels at $12.9 billion – an increase of more than $5 billion on the same quarter last year.