US lessor Air Transport Services Group (ATSG) has appointed chief strategy officer Mike Berger as president of the company.
Ohio-headquartered ATSG's board of directors has elected Berger, 62, to lead the lessor's "transformational growth as the market leader in freighter leasing and air operations", the company said on 2 October.
Berger's appointment is effective 1 October. He will continue reporting to Rich Corrado, ATSG's chief executive officer.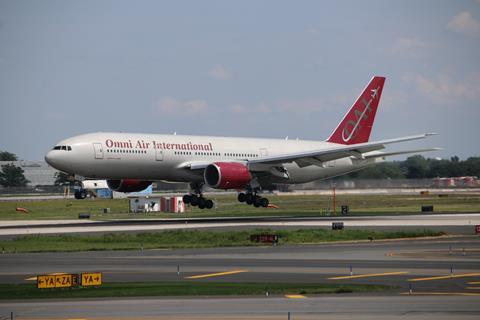 "This is a key step in the expansion of Berger's responsibilities, to assume responsibility for the operating companies, as well as the commercial business," says Joe Hete, chairman of ATSG's board and former CEO of the company. "Corrado, as chief executive officer, will focus primarily on ATSG's strategic planning and management team development for the future."
Berger joined ATSG in 2018 as chief commercial officer and president of subsidiary Airborne Global Solutions, stepping into the role of chief strategy officer last year. His career also includes time with DHL, Europe's TNT and Dicom Transportation Group of Canada.
"I look forward to continuing to realise ATSG's successful strategy of delivering its unique portfolio of flexible, innovative air transportation solutions to air carriers, e-commerce leaders and government agencies in order to maximise shareholder value and drive long-term sustainable growth," Berger says.
ATSG's fleet of in-service aircraft includes 82 Boeing 767-300s, 35 767-200s, four 757-200s, three 777-200s and two Airbus A321 aircraft awaiting freighter conversion, according to the company's website.
"We, through our leasing and airline subsidiaries, are the world's largest owner and operator of converted Boeing 767 freighter aircraft," ATSG says.
The company's subsidiaries include Cargo Aircraft Management, ABX Air and Omni Air International, among others.