US-based propulsion technology specialist Wright Electric has begun testing a 2MW electric powertrain to support development of a zero-emission aircraft.
The company describes the measure as a "key milestone" for its Wright 1 single-aisle aircraft programme, a proposal over which it is co-operating with UK budget carrier EasyJet.
Wright Electric says the new motor is intended to be scalable up to 4MW. The company plans to use 10 sets of 2MW motors on the Wright 1 – giving overall power of 20MW.
It also expects the motor to generate 10kW/kg in specific power, and says this will amount to a two-fold improvement against available systems.
"This allows application of the motor up to the single-aisle class aircraft, to enable electric and hybrid-electric flight with little to no emissions," claims Wright Electric.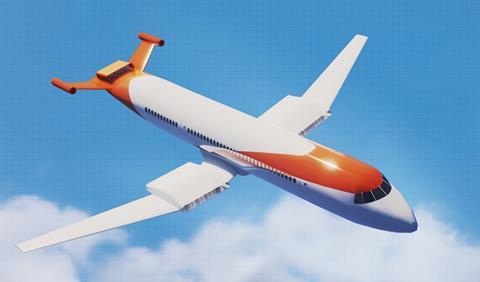 The company demonstrated an inverter earlier this year – also planned to be scalable – to convert DC battery power to AC power needed for the motors.
It will embark on integrating the inverter with the powertrain, and conducting further testing including use of a high-altitude chamber.
Wright Electric is aiming for ground testing this year and next, before moving to flight testing in 2023. The company is opening a US-based specialised high-power and high-voltage motor test site to advance progress.
"We have real momentum in our programme," insists chief executive Jeff Engler. "Zero-emission commercial aircraft are the future and Wright is focused on, and on track, to deliver on that promise."
EasyJet says it remains "fully committed" to supporting the development of new propulsion technology, and becoming an "early adopter" once they are available.
The budget carrier has been working with Wright Electric for the last four years.
Although the airline says it believes hydrogen will "play a big part" in the evolution of zero-emission aircraft technology – either through direct combustion or electric fuel cells – there is likely to be an "important role" for high-power electric motors.