US air taxi developer Joby Aviation has chosen a site in Dayton, Ohio as the place where it hopes eventually to manufacture an electric aircraft that remains in development and still must achieve certification.
The Santa Cruz, California-based company disclosed the news on 18 September, saying it intended to invest a $0.5 billion in the facility. The project will also be supported by up to $325 million in "state and local incentives".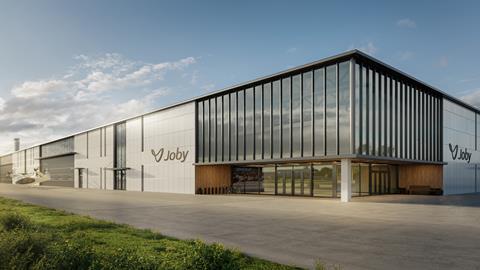 "Joby plans to build a facility capable of delivering up to 500 aircraft per year at the Dayton International airport, supporting up to 2,000 jobs," it says.
The 140 acre (57ha) site in Dayton "has the potential to support significant further growth over time, providing enough land to build up to two million square feet of manufacturing space".
Joby expects construction of the facility will begin in 2024. It aims to be manufacturing air taxis there in 2025, and "plans to use existing nearby buildings to begin near-term operations".
Automobile manufacturer Toyota, an investor in the company, will "advise Joby as it prepares for scaled production of its commercial passenger air taxi".
Joby is developing an electric vertical take-off and landing (eVTOL) aircraft capable of carrying four passengers on trips as far as 87nm (161km) and at speeds of up to 174kt (322 km/h). It aims to have its aircraft certificated by the Federal Aviation Administration in time to begin commercial flights in the USA in 2025.
In late July, Joby completed first flight of the air taxi variant it intends to produce for sale.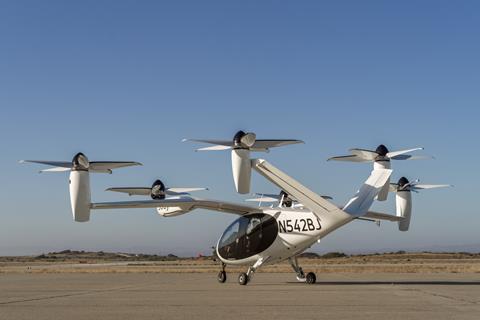 Joby is among several air taxi developers that say they are making strides toward achieving certification of their designs.
But notable hurdles remain, including those associated with pilot training, certification and noise – the latter having already spurred push-back from some communities.
The FAA this year issued proposed rules that would require air taxi pilots receive training in air taxis with a training pilot. That proposal represents a potentially major obstacle for eVTOL start-ups, many of which are developing one-pilot models. They say the rule would require them to complete the costly and time-consuming work of developing a second, training-dedicated variant.
"The Joby aircraft has been designed with a single set of controls," Joby told the FAA in August. "The FAA's proposal would mandate Joby significantly modify its proposed type design or develop an additional type design for the purpose of training."