Australia's Regional Express (Rex) is hopeful it will break even by July this year, even as it acknowledges that its regional operations are loss-making "at current demand levels".
In an interim business update disclosed on 10 May, Rex states that its cash position has "improved exponentially", with its unencumbered cash reserves increasing tenfold compared to March 2020, as a result of strong forward bookings.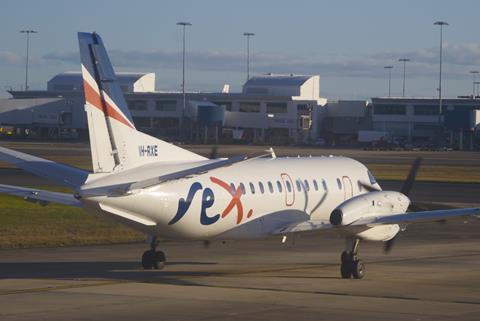 The carrier notes that while regional demand is at around 60% pre-pandemic levels, "recovery is uneven across the states".
It cites two Australian states — Queensland and Western Australia — where it has had a strong showing. In Queensland, demand has surpassed pre-pandemic levels, while Western Australian flights are approaching pre-pandemic demand levels.
As for capacity, Rex discloses that regional capacity now stands at around 65% pre-pandemic levels. "Rex is cautiously expanding its regional network in an effort to stimulate demand. We are keeping our capacity growth about 5% ahead of demand growth," the carrier states.
Rex adds that it will "soon be announcing" an expansion into regional cities where arch-rival Qantas operates in a monopoly.
This is on the back of two recently-launched routes — to Coffs Harbour and Port Macquarie in New South Wales state — in March where it took on Qantas' monopoly. According to Rex, the two routes "had about 40% the number of the number of passengers in Rex's entire regional network".
"Rex will soon be announcing entry into other Qantas monopoly ports," the carrier adds.
Rex points out that with the end of wage support, along with a cut in government assistance, it expects the regional operations to be "slightly loss-making".
"Rex is hopeful that demand will increase in the months ahead to return the regional operations to profitability," it states.
On its mainline domestic routes, Rex did not disclose figures on demand and capacity levels.
The carrier began flying between state capitals in March with a fleet of Boeing 737-800s and now operates five mainline domestic routes. Rex states it expects to operate up to 10 jets by the end of the year.
The carrier, however, took another swipe at its arch-rival, stating: "Rex's entry into the domestic market has been predictably met by typical Qantas predatory behaviour of capacity dumping."
Story updated with accurate regional capacity levels, which Rex clarified on 11 May.