Global Crossing Airlines, a charter carrier that launched flights in August, says its two aircraft flew numerous missions to and from Kabul's Hamid Karzai International airport as part of the US government's evacuation effort last month.
The Miami-based carrier operated the charters directly for the US Department of Defense (DOD), not as part of the Civil Reserve Air Fleet (CRAF), GlobalX chief executive Ed Wegel says on 1 September. CRAF is a separate programme under which US carriers support the DOD during emergencies.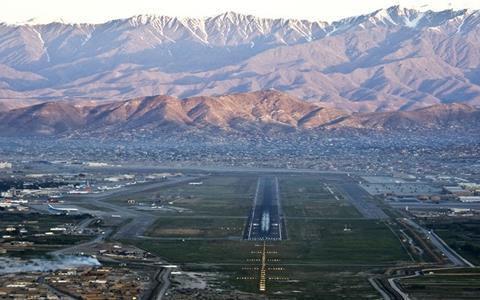 "We received a call from the government on August 18th asking if we could provide both of our airplanes to be operated to Afghanistan," Wegel says.
That was ten days after the carrier operated its inaugural charter flight.
"Within 36 hours, our airplanes were on the move, with crews to Tajikistan where they set up base camp, and they operated a number of flights into Kabul," he adds.
Just one of the airline's two aircraft – an Airbus A320 with the registration N276GX – was on the company's operating certificate at that time. The second, an A321 registered as N277GX, had to be given special permission to operate.
"We were under the guidance and command of the US government, which allowed us to operate 277 even though it was not yet on the certificate," he says.
GlobalX was the only US commercial carrier to fly to the Afghan capital as part of the humanitarian mission. The aircraft participating in the CRAF flights, including those from US majors United Airlines, American Airlines and Delta Air Lines, ferried passengers from regional staging areas such as Doha, Qatar, to Germany and the USA.
"We had great assurances in terms of safety, they would not let us fly if there was any notion that flying into Afghanistan created any safety risk for us," Wegel adds.
"We got 1,000 people out and we flew almost half of them to Ramstein air base in Germany," Wegel says. "The operation went flawlessly."
The airline is now in discussions to acquire more charter business from the US government, he adds. Under normal circumstances, as a start-up operation, GlobalX would be subject to a year-long waiting period before being considered for regular government contracts. However, since the Afghanistan airlift went so smoothly, GlobalX has now applied for a waiver of that waiting period.