A notable dynamic of the current aircraft maintenance and reliability issues being experienced by carriers around the world is that the problems have been more acute among the latest-generation technologies.
That impact is being felt in terms of the availability of parts to complete maintenance tasks – thereby increasing the length of aircraft groundings for MRO work and curtailing the revenue generated by those assets – the costs of securing the parts, which have risen amid the tight supply-demand balance, and the lack of maturity in some technologies, meaning more time in the shop to fix teething issues and fine-tune performance.
That has created the curious situation where airlines that operate older types of aircraft and engines have started to highlight genuine financial and operational benefits from doing so – an advantage doubtless helped by falling fuel prices in recent months, which have dampened some of the economic benefits of owning the latest-generation types.
"We have time to see that the new technology matures and, from a maintenance point of view, becomes cost-effective," said Finnair chief financial officer Kristian Pullola during the Oneworld carrier's recent earnings call, when asked about prospects for the carrier placing a narrowbody order.
Finnair's narrowbody fleet has an average age of more than 20 years, Pullola notes.
Finnair chief executive Topi Manner previously told FlightGlobal that the current high maintenance costs associated with the latest-generations single-aisles "have been offsetting the fuel savings" that might be achieved.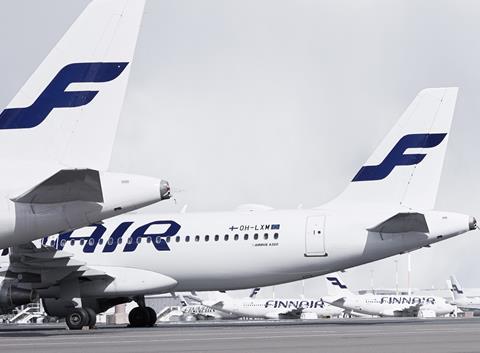 And as the chief executive of another European carrier – which also relies on older types in its fleet – told FlightGlobal during the recent IATA AGM, parts shortages are likely to persist for some time, given it would be illogical for OEMs to expand their production capacities to meet a one-off peak in demand, only to have to scale back when the situation normalises.
He noted that the current shortages are being exacerbated by airlines stockpiling the parts that do become available.
Of course, Finnair and others acknowledge that operating older aircraft types runs counter to the industry's sustainability mission and is therefore suboptimal as a longer-term strategy (even if older Airbus A320s, for example, might have a useful lifespan that extends to 30-35 years). And regardless of the sustainability concern, simple maths shows that in a 'more-normal' maintenance cost and availability environment, the case for aircraft that deliver fuel savings of 15-20% is compelling.
It is also true that any airline wishing to grow its fleet today faces a struggle to secure even short-term capacity, regardless of whether it is seeking older or newer types, with maintenance challenges being compounded by delays to the delivery to new aircraft, creating a shortage of available capacity across the board.
Ryanair has become the latest airline to highlight the latter issue, regarding its future Boeing 737 Max 8-200 deliveries.
But with Pratt & Whitney announcing this week that it would recall 1,200 PW1000Gs – which power the ubiquitous A320neo – for inspections, more operators of latest-generation types are preparing for fresh or extended groundings of their expensive assets.