Korean Air has delivered the first of eight Boeing AH-6 light attack helicopter fuselages to Boeing.
The company was awarded a contract by Boeing in December 2021 for the production of the eight fuselages, which will now undergo final assembly with the North American airframer.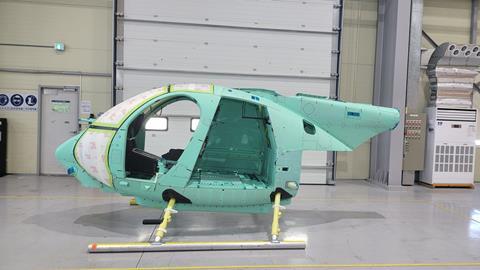 Korean Air, which has an extensive MRO and aerospace division – KAL ASD – has long supported US and South Korean military aircraft in the region.
It touts its long-term involvement in helicopter manufacturing: it had manufactured MD Helicopters' MD 500 rotorcraft in South Korea in the 1970s and 1980s and has produced and exported fuselages for the type.
"Following the success of this project, Korean Air plans to collaborate with Boeing to expand its overseas sales and new aircraft development and manufacturing business in the future," the company states.
At the 2021 Seoul ADEX defence show, Korean Air signed several agreements with Boeing related to helicopter upgrade work and the development of new unmanned air vehicles.