Air Canada is having two passenger Boeing 767-300ERs converted to freighters, and also selling the jets and leasing them back.
US air cargo company Air Transport Services Group (ATSG) is buying the two aircraft from Montreal-based Air Canada and having them converted to freighters by Israel Aerospace Industries, Ohio-based ATSG says on 14 January.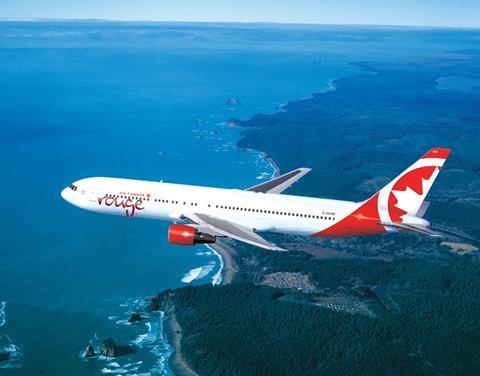 ATSG will then lease them back to Air Canada.
The move comes after Air Canada said last year that it intends to expand its cargo business. The Montreal-based carrier also been pulling down its passenger fleet amid the Covid-19 pandemic and related travel restrictions, saying recently that its first-quarter 2020 passenger capacity will be 20% of its 2019 passenger capacity.
The conversion work, which is to begin in March, includes reinforcing floor beams and installing main-deck cargo doors and barriers behind the jets' cockpit doors, ATSG says. It expects to deliver both aircraft back to Air Canada by the end of 2021.
ATSG does not disclose the purchase price. The acquisition is the first sale-and-leaseback agreement between ATSG and Air Canada.
The pandemic motivated Air Canada to retire 79 aircraft from passenger service, among them 767s, Airbus A319s and Embraer 190s.