The armed forces of Ukraine say they have destroyed two more Russian warships in the Black Sea, this time using drone air strikes.
Two black-and-white videos released by the Ukrainian defence ministry each show a small patrol vessel manoeuvring in the water before being struck by a missile. A large explosion follows the impact in both videos.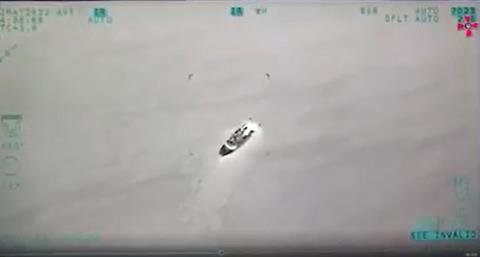 "Two Russian Raptor boats were destroyed at dawn today near Snake Island," Ukraine's defence ministry said via social media on 2 May.
Snake Island in the western Black Sea was made famous in the earliest days of the war when video showed Ukrainian defenders refusing a Russian demand to surrender. Thirteen Ukrainian personnel from the island were ultimately captured and later released.
Ukraine's top military officer claims that Turkish-made Baykar TB-2 Bayraktar unmanned air vehicles (UAVs) were used in the 2 May Raptor strikes.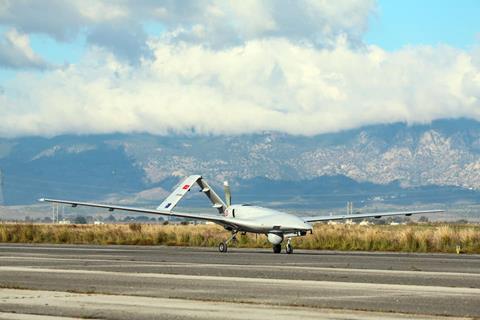 "The Bayraktars are working," says General Valeriy Zaluzhnyi in a translated statement on Twitter.
Bayraktars are considered medium-size UAVs and are capable of carrying four laser-guided munitions and a surveillance package. The platform has been used extensively in Ukraine for air-to-ground strikes on Russian forces. A Bayraktar was also reportedly involved in the attack that destroyed the Moskva, the flagship of Russia's Black Sea Fleet.
That ship was heavily damaged after being struck by two shore-based, anti-ship cruise missiles. It later sunk while being towed to port by other Russian ships.