The Civil Aviation Authority of Vietnam (CAAV) has issued a directive on aircraft storage and maintenance, requiring that airlines rotate between in-service and stored aircraft every month.
Furthermore, airlines are allowed to leave aircraft in storage for no longer than one month, in order to reduce safety risks associated with aircraft in storage for longer periods, the regulator states in a 18 January update on its website.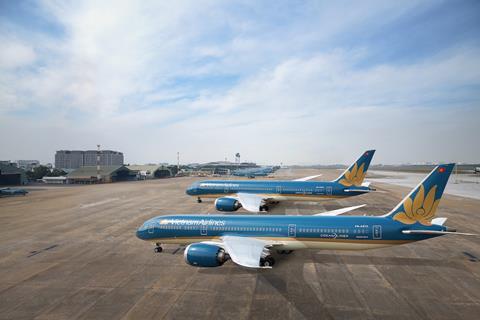 Airlines must also obtain approval from CAAV should they require to ground aircraft for more than one month in order to conduct repair and maintenance.
The regulator states that these measures were introduced as the number of aircraft in storage continues to rise.
These regulations suggest that airlines will likely need to ramp up the frequency at which aircraft are brought out of storage and returned to service.
Cirium data shows that Vietnamese carriers put 221 commercial jets into passenger service between March and December 2020, with each aircraft clocking over 800 flight hours on average. This is a steep drop from the average of over 2,000 flight hours flown by 233 commercial jets in the year-ago period.