The US Federal Aviation Administration has urged US airlines to "exercise extreme caution" when overflying Belarus.
The agency issued the warning on 28 May in response to the reported forced diversion by Belarus of a Ryanair Boeing 737 on 23 May.
"US air carriers… are advised to exercise extreme caution when flying into, out of, within or over the Minsk flight information region," says the FAA's advisory.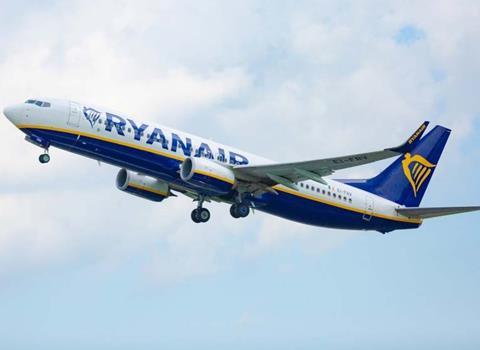 The agency's warning remains in effect until it can "better assess the circumstances" of the Ryanair incident.
"FAA evaluation of the pending international investigation report is necessary to determine the associated safety implications for US civil passenger-carrying operations in the Minsk" region, it says.
Airlines planning to fly over the area "are strongly reminded to review current security/safety information".
The advisory cites "the potential for Belarus to repeat similar actions to what occurred on 23 May".
A Belarusian fighter jet escorted the Ryanair 737 during its diversion, which occurred during a flight from Athens to Vilnius, Lithuania.
Once on the ground in Minsk, the Belarusian government reportedly detained passenger Roman Protasevich, a critic of Belarusian president Alexander Lukashenko.
Lukashenko has maintained the aircraft was diverted due to a bomb threat.
Ryanair head Michael O'Leary has dismissed that explanation, according to a 27 May report in The Wall Street Journal. In a letter to Belarus's department of aviation, O'Leary called the incident "premeditated and unlawful", the Journal reported.
ICAO has said it is investigating the incident.