Canadian airline company WestJet Group has acquired competing discount carrier Sunwing Airlines, completing a deal that had raised competitive concerns but that WestJet insists will benefit travellers.
Calgary-based WestJet Group, owner of low-cost airline WestJet, disclosed on 1 May that it closed the purchase, roughly one year after announcing its intention to acquire Sunwing, in March 2022. The deal also brings Sunwing's vacation business into WestJet's portfolio.
Privately held WestJet does not disclose the purchase price.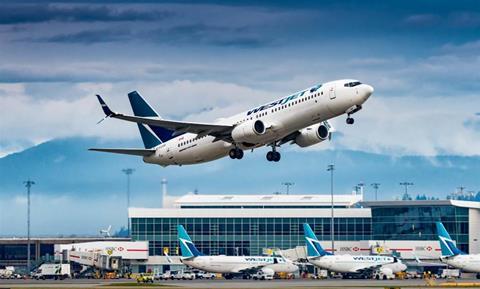 The acquisition "combines the two Canadian aviation and leisure travel success stories and will bring greater choice, competitive airfares and increased direct access to sun destinations to Canadian travellers", WestJet says. "It positions Sunwing to continue its growth across Canada and permits the newly merged company to protect jobs."
Both Sunwing and WestJet operate Boeing 737s.
The combination leaves Canada with one fewer independent discount airline, though several new entrants, including Jetlines and Flair Airlines, have launched flights in recent years.
WestJet and Sunwing will initially operate separately, while "maintaining a sharp focus on providing an exceptional guest experience and ensuring safe operations", WestJet says.
Sunwing has faced criticism and regulatory pressure in recent months due to operational troubles.
"As the two entities transition from competitors to collaborators, the combination of these businesses will be planned in a way that positions Sunwing as an instrumental pillar of the WestJet Group, and prioritises the experience of a growing number of guests," says WestJet.
It adds that the deal gives WestJet a stronger presence in eastern Canada. WestJet's flight network is heavily weighted toward flights out of western Canada, though the company does have a sizeable operation from Toronto. Sunwing's network primarily includes flights from eastern Canada to warm-weather destinations in the Caribbean and Central America.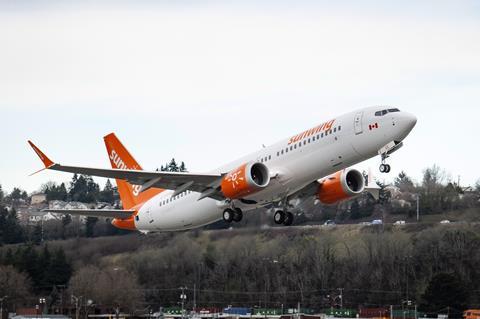 As part of the acquisition, Sunwing Vacations chief executive Stephen Hunter has become CEO of WestJet's Toronto-based vacation business, a role involving management of both company's vacation operations.
Founded in 1996, WestJet has long been Canada's second-largest airline company by various measures, behind Air Canada. It has 14,000 employees and 175 aircraft, including seven 787-9s and 105 737s operated by main subsidiary WestJet, 16 737s in the fleet of ultra-low-cost subsidiary Swoop and 47 De Havilland Canada Dash 8-400 turboprops operated by regional-airline subsidiary Encore.
WestJet holds outstanding orders to purchase a further 59 737 Max aircraft.
Sunwing operates 28 737s and has another three of the type in storage, according to Cirium data.
However, WestJet says the acquisition brings it only 18 737s. The company did not immediately respond to questions seeking clarification about its acquisition of Sunwing's fleet.
WestJet says the deal also bolsters its workforce by 2,000 employees.
In October last year, Competition Bureau Canada warned about the acquisition, saying: "Eliminating the rivalry between these integrated airlines and tour operators would likely result in increased prices, less choice and decreases in service for Canadians".
Despite such warnings, regulator Transport Canada approved the acquisition on 10 March.