Safran chief Olivier Andries has disclosed that its CFM International engine venture experienced its own issue with powder metal contamination two years ago.
Andries mentioned the situation during a half-year briefing on 27 July, days after rival Pratt & Whitney's parent company revealed a powder metal contamination problem affecting in-service PW1100G engines.
The Pratt & Whitney problem is set to force early engine checks for A320neos fitted with the PW1100G.
CFM International builds the rival Leap-1A powerplant for the A320neo. It also supplies the Leap-1B, the sole engine for the Boeing 737 Max, and manufactured CFM56s for earlier A320 and 737 variants.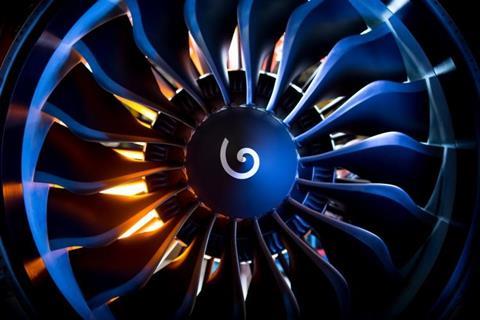 Andries refrained from commenting specifically on the situation affecting Pratt & Whitney. But he says CFM detected a "quality issue" in summer 2021 while inspecting rotating parts.
"We completed a root-cause investigation at the time," he states. "This was resulting from contamination of powder metal at one supplier facility, for a limited number of batches.
"We have taken all corrective actions, and have pro-actively communicated to our customers via service bulletins."
Andries adds that the company implemented a staggered removal programme to be carried out during the course of shop visits.
"There has been no engine failure," he stresses. "There has been no customer disruption."
Safran also "fully included" the impact of the situation and its resolution in its financial guidance, he states.
Andries says CFM has proven a popular supplier to the A320neo family, and the Leap powerplant is "considered the engine of choice by airlines", but he is unable to assess any potential effect of the Pratt & Whitney issue on demand for Leap engines.
He says Safran is "still navigating supply-chain challenges, every day, everywhere", and adds: "The fact is that we manage it quite well on the propulsion side.
"I'm very confident we'll achieve our ramp-up on Leap, and we'll deliver as expected by both airframers, Airbus and Boeing, on the propulsion side."
Andries admits the supply-chain issues are "more difficult" with certain systems, notably landing-gear where the issues are "more acute", and this affects both original equipment and spares.
"Overall we're navigating through that. It's our number-one focus," he says. "We believe it's going to last all of the year and probably extend into next year."