A 24-member panel formed by the Federal Aviation Administration will soon convene to begin evaluating the effectiveness of Boeing's safety management processes.
The panel's formation, confirmed 5 January by the FAA, marks the US government's latest regulatory response to 737 Max crashes in 2018 and 2019. Those accidents killed 346 people and spurred broad criticism of Boeing and of the FAA's oversight of the Max design.
The FAA formed the panel – composed of representatives from government, aerospace manufacturers, unions and airlines – as required by a 2020 law.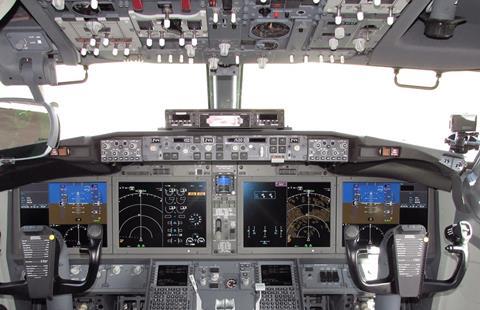 "The FAA appointed 24 experts who will review Boeing's safety management processes and how they impact Boeing's safety culture," the FAA says. "The panel will convene in the coming weeks and have nine months to complete its review and issue findings and recommendations."
Reuters reported the news earlier on 5 January.
Panel members include executives with certification and regulatory responsibilities from American Airlines, Southwest Airlines and United Airlines – US carriers that operate large 737 Max fleets.
Other members include Airbus Americas' head of certification James Tidball, and certification executives from helicopter maker Bell, GE Aerospace, Gulfstream and Pratt & Whitney, the FAA says.
Several FAA staffers, including Jim Phoenix, who heads the agency's Boeing certification management office, also sit on the panel, as do two NASA employees, including one with safety culture expertise and another experienced with how humans interact with aerospace systems.
Accident investigators attributed the two 737 Max crashes to erroneous activation of a flight control system called the Maneuvering Characteristics Augmentation System (MCAS). They also flagged maintenance shortcomings and pilot missteps.
Boeing responded to the accidents and the subsequent Max grounding by changing MCAS in ways it says will avoid a repeat of circumstances that led to both accidents.
More broadly, Boeing undertook what executives described as a company-wide safety overhaul. Executives have said changes made since the accidents will improve safety throughout the life cycle of Boeing's jets, from design and certification, to airline operations and pilot training.
Specifically, the company formed a board-level "aerospace safety committee" and a new "Product & Services Safety" organisation. It also implemented a "safety management system" – a formal framework intended to embed safety throughout the company.
Additionally, Boeing created a Chief Aerospace Safety Office headed by chief aerospace safety officer Michael Delaney.
The FAA also took heat for certificating the Max design, and for its delegation to Boeing of certification work under a widely used process called Organization Designation Authorization.
The US Congress responded to the Max crashes with a 2020 law that includes several measures aimed at improving aviation safety.