British Airways is to source sustainable aviation fuel from a UK-based refinery under a supply agreement with energy firm Phillips 66.
The fuel will be produced at the Humber refinery in Immingham, in the east of the country, and be used within the airline's fleet from early next year.
British Airways says it will be the first carrier in the world to use sustainable fuel produced "on a commercial scale" in the UK under the multi-year agreement.
This fuel will be generated from waste feedstock and the refinery will use existing pipeline infrastructure to supply UK airports.
"The UK has the resources and capabilities to be a global leader in the development of [sustainable fuel] and scaling up the production requires a truly collaborative approach between industry and government," says BA chief executive Sean Doyle.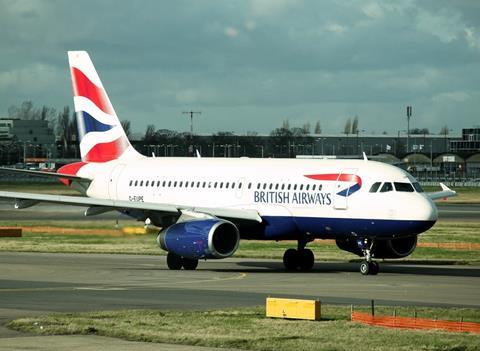 BA parent IAG already has partnerships with several technology companies involved in the development and supply of sustainable fuel.
"We're currently refining almost half a million litres of sustainable waste feedstocks a day," says Humber refinery general manager Darren Cunningham.
"This is just a start. Markets for lower-carbon products are growing, and this agreement demonstrates our ability to supply them."
IAG has committed to achieving net-zero carbon emissions by 2050 through a series of initiatives in the short, medium and long term.