UK defence secretary Ben Wallace made a brief visit to the Farnborough air show on 19 July, where he underscored his commitment to the Tempest/Future Combat Air System (FCAS) programme.
Noting that his attendance at the event had been "massively cut short" because of commitments in the House of Commons, he said: "The one meeting that I kept and was determined to hold was between myself, BAE [Systems] and Leonardo on FCAS and Tempest."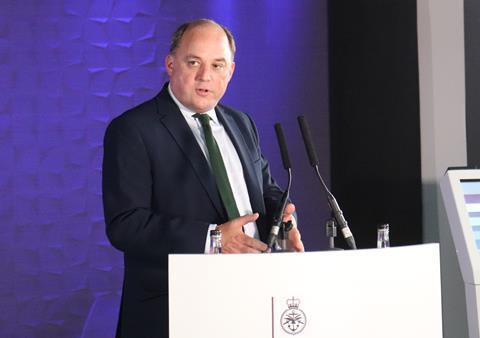 Speaking in parliament the previous day, Wallace had announced that the UK is to fly a supersonic Tempest technology demonstrator within five years.
"We are serious about Tempest – not just in the early stages – we are serious and determined to see this through," Wallace says, also highlighting the importance of collaboration with partner nations Italy and Japan.
"We are serious countries with serious defence budgets, and a serious appetite to make sure that we are leaders in the next generation of fighters," he says. "The momentum is with us."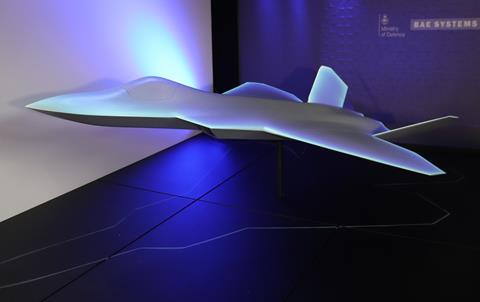 Meanwhile, Wallace again voiced his belief that the UK should further boost its defence spending – from 2% of GDP – in response to Russia's war in Ukraine.
"Since the [2021] defence Command Paper was published has the threat gone up or down to the UK's safety?" he asks. "The threat has gone up, and we should be responding to that. Some of the capability risk we were prepared to take in the middle of the decade as we 'sunsetted' some capabilities – I think that risk calculation has changed, and therefore we need to either bring some investment forward or seek more investment."

Craig Hoyle joined Flight International in 2003, and has edited the now monthly title since 2015. He has reported on the UK, European and international military aviation sector for more than 25 years, and produces our annual World Air Forces directory.
View full Profile