AerCap chief executive Aengus Kelly believes Boeing is facing an "extremely difficult" time as it tackles problems with its 787 production programme, but he is confident the US manufacturer can resolve its issues.
Briefing analysts on 2 March, Kelly said that the pace at which AerCap could receive six on-order 787-9s would depend on how quickly Boeing was able to make necessary repairs, and on the US Federal Aviation Administration.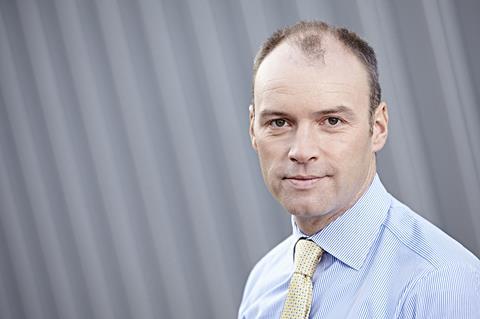 While it is hard to tell how much the schedule will be delayed, Kelly concedes that a number or all of the deliveries are likely to slide to the right.
"I do think that Boeing will fix those issues – they will get them resolved. It's an extraordinarily difficult time for the company," he says. "I am sure they will get through it."
Kelly says the current tariff dispute between the USA and European Union over subsidies to Airbus and Boeing will be resolved, noting that tens of thousands of high-tech jobs at dependent on the trade flow of the two aircraft manufacturers.
"It has to get resolved. There are no winners out of this… I know the people who run both of these businesses; I know that is what they want to see," he says.
Kelly says AerCap remains a "big believer" in the widebody market, despite the impact from a lack of international travel demand.
He declares himself "very confident" in aircraft such as the 787-9 and the A350-900. Other large jets such as the 777X and the A380 may take longer but are likely to find a "sweet spot", he believes.
AerCap has been able to re-lease two 787s previously placed with Norwegian, and has signed letters of intent for others. The Irish lessor has also sold one 787 since the end of the fourth quarter.
Kelly re-emphasises that AerCap avoids holding on to "end of the line" widebodies and warns of the pitfalls of owning older A330 and 777s.
While acknowledging that it can be "very tempting" to own these types as they provide a "big lease rental" for a short period of time, he warns that anyone who bought these types over the last five to six years is going to "get what's coming to you" as they are replaced by airlines. "You won't get 25 years out of them," he asserts.
AerCap has been "very deliberately" avoiding the types for a decade, he adds, noting that while you can avoid near-term impairments while the aircraft are on lease, "reality bites" when they come off lease.
Kelly says only 3% of AerCap's orderbook consists of "very old" A330s, and 4% of 777s that are also "very old – and declining rapidly".