The US Department of Defense (DoD) has invested $13.4 million in five drone start-ups to shore up the companies' finances and push forward development of new technologies.
The investments were authorised via the Defense Production Act Title III, which gives the US president the power to prop up companies seen as critical to the USA's warfighting capacity. The funding came from the Coronavirus Aid, Relief, and Economic Security (CARES) Act, the Pentagon said on 10 July.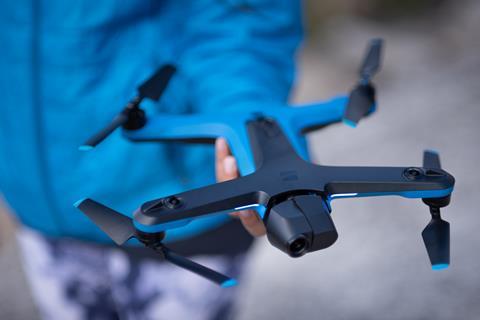 The Pentagon has been using authority from the Defense Production Act and CARES Act to shore up defence companies that have been hurt by the economic downturn caused by the coronavirus pandemic. For example, in June, the DoD awarded $80 million to Spirit AeroSystems and $20 million to GE Aviation to backfill revenue those companies lost as a result of the decline in commercial aviation.
The most recent funding for small unmmaned air vehicle (UAV) companies is boosting start-ups that rely on venture capital investment to pay for a significant amount of their operating revenue.
"These [Defense Production Act] Title III investments will further enhance the US warfighter's situational awareness, improve human-machine teaming, and provide engineering support for aiding the integration of [small UAV] capabilities into DoD programmes," says the Pentagon. "The [Defense Production Act] Title III funds across five companies saved 14 jobs, created 20 new positions, and will support continued advancement of capabilities providing the companies additional paths for recurring revenue."
The five companies that were awarded contracts with the DoD were AirMap, Graffiti Enterprises, ModalAI, Obsidian Sensors and Skydio. Several of the companies produce hobbyist and commercial drone technology, an industry the Pentagon has said is too dominated by Chinese company DJI.
AirMap received $3.3 million from the DoD to fund further product development and engineering support for its UAV mission planning, post-mission analysis, and traffic management software.
Graffiti Enterprises received $1.5 million to modify its commercial data link for the DoD's small UAVs that are operating on restricted frequency bands, have hardware that is smaller in size, weight and power output, as well as to improve the security and resiliency of its data link software.
ModalAI was awarded $3 million to develop autonomous UAV flight control hardware and software that can be used in areas where GPS is jammed or obstacles are present.
Obsidian Sensors was awarded $1.6 million to build a low-cost thermal small drone camera. The thermal camera is to be capable of mounting on a stabilisation gimbal and that would be flown on a small, packable, intelligence, surveillance and reconnaissance UAV.
Skydio was given $4 million to improve the flight controller hardware and software, as well as the data link, for its small quadcopter drone.