AT&T and Verizon have agreed to delay their launch of so-called 5G wireless transmissions for two weeks beyond 5 January, diffusing a showdown with the US aviation industry and the US Department of Transportation (DoT).
The telecom companies and US aviation regulators, however, appear not to have reached a broader agreement to settle the dispute – and prevent flight disruptions – beyond the two-week window.
At issue is whether fifth-generation (5G) wireless transmissions, which operate in the C-Band, will interfere with aircraft altimeters.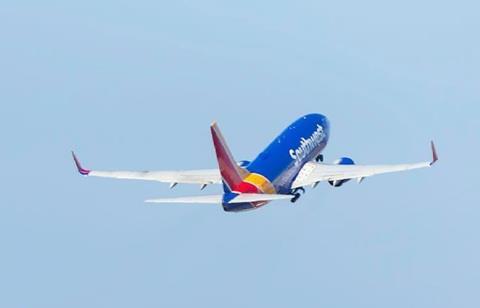 AT&T and Verizon say they will not begin 5G transmissions as planned on 5 January, but will delay for two weeks.
In recent days, US transportation secretary Pete Buttigieg had asked the companies for the two-week delay. They initially brushed off that request but have come around.
"It's clear that this irresponsible roll-out of 5G wasn't ready for take-off," US union the Air Line Pilots Association says in response to the news. "We are hopeful that this delay will enable the wireless industry and the broader aviation community to work together on effective solutions."
Buttigieg also asked the companies to further delay 5G transmissions near certain "priority" airports until no later than the end of March.
AT&T and Verizon have not publicly agreed to the airport-specific measures, suggesting the dispute will continue in the coming weeks.
5G transmissions will be in the 3700-3980MHz range, which the aviation industry says is too close to the 4200-4400MHz range used by radio altimeters, risking interference.
On 7 December, the Federal Aviation Administration issued an order prohibiting certain flight operations in areas of potential interference. In recent days, Buttigieg warned widespread flight disruptions were likely if the telecom companies launched 5G on 5 January.
AT&T and Verizon have insisted 5G transmissions will not interfere with the altimeters – the same conclusion reached by the US Federal Communications Commission (FCC), which granted access to the C-band spectrum.
The telecom industry has also faced immense pressure to delay 5G from US lawmakers and the aviation industry.
On 3 January, a coalition of aviation manufacturing groups, including Aerospace Industries Association, urged "the White House to intervene today to delay the imminent rollout of C-Band 5G signals".
Also on 3 January, Peter DeFazio, chair of the US House Committee on Transportation and Infrastructure, asked FCC commissioner Jessica Rosenworcel to postpone the 5G launch.
The telecom industry says 5G has proven safe to aviation in some 40 other countries, citing France as a particular example.
But the FAA says 5G in France operates at "much lower" power levels than authorised in the USA, and in a different spectrum – 3600-3800 MHz, which is farther from that used by radio altimeters.