A bipartisan group of US lawmakers are urging the US government to establish a pre-clearance immigration facility at Taiwan Taoyuan International airport.
In a 25 March letter to Troy Miller, a senior official at the US Customs and Border Protection, nine lawmakers say Taiwan has already submitted a formal application to the US Customs and Border Protection (CBP) to create the facility.
China Airlines, Eva Air and United Airlines currently fly between the USA and Taiwan, according to Cirium fleets data.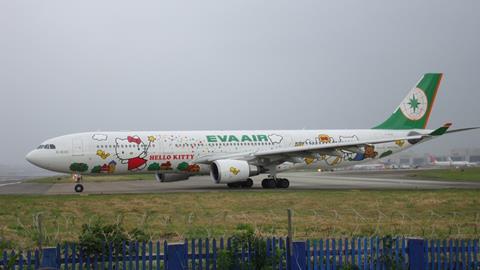 The US government has 16 pre-clearance facilities in six countries: Aruba, the Bahamas, Bermuda, Canada, Ireland and the United Arab Emirates. The facilities allow US-bound travellers to pass through US customs and immigration checkpoints at those airports.
The letter says a pre-clearance site in Taiwan would support US-Taiwan air connections and, more broadly, strengthen US ties with Taiwan, a critical US partner in the Asia-Pacific region.
"All of the current pre-clearance facilities abroad are located in Canada, the Caribbean, Europe, and the Middle East, but the Indo-Pacific region is a critical region for our economic future," the letter says. "Taiwan is America's ninth-largest trading partner and its government strongly supports Taoyuan airport's bid for the pre-clearance facility programme."
"Such a facility would improve the ease of travel between the United States and Taiwan and reinforce the importance of our relationship with Taiwan," the letter adds.