Several aerospace manufacturers are anticipating dismissal of employees who refuse to be vaccinated against the coronavirus, worsening the industry's labour shortage in the short term.
Ahead of the US federal government's 8 December deadline for contractors to have all employees fully vaccinated, some companies are ramping up hiring to replace unvaccinated workers, firms said during recent third-quarter earnings calls. Yet, over the longer-term, companies believe higher levels of vaccination will help economic recovery and will drive a rebound in commercial aviation.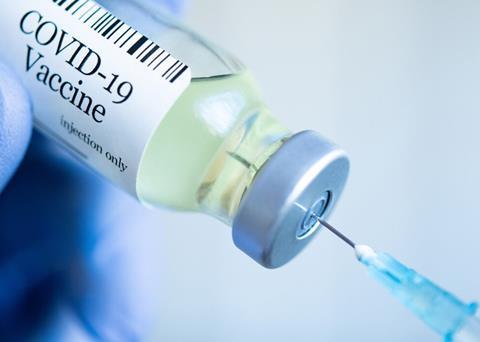 "While we anticipate the pending vaccine mandate may put further pressure on the supply chain in the near term, higher vaccination rates will continue to build confidence in the safety of air travel going forward," Neil Mitchill, Raytheon chief financial officer, said during the company's third-quarter earnings call on 26 October.
Raytheon chief executive Gregory Hayes expects supply chain snarls and lack of available workers will cause the company to miss out on $275 million in revenue in 2021. About a third of those missed revenue-generating opportunities could be related to not having enough employees, he says.
"We are expecting some level of disruption, some level of challenge in the supply chain. Keep in mind, it's not just the prime contractors, but it's also all of our subcontractors that need to follow the mandate as well," says Hayes. "Now this is not huge in the grand scheme of $64.5 billion of revenue. But, there will be some expected impact."
Textron plans to increase hiring of new employees to offset any losses caused by firings, chief executive Scott Donnelly said during a 28 October earnings call. "There is no question we are going to lose some employees because of this," he says.
The manufacturer, which provides the US government with a number of different aircraft, in particular military helicopters through its subsidiary Bell, would rather not be the enforcer of a vaccine mandate.
"It's a curve ball we wish we didn't have, but we are managing through it," Donnelly says. "It's created a lot of noise. It's been not-terribly-well received by a sizeable portion of our employees."
Northrop Grumman is implementing vaccine requirements across its US workforce, says its chief executive Kathy Warden. The company is still counting the number of employees who are vaccinated, but believes the "vast majority" are already fully vaccinated or have received an initial dose.
"It's really too early to predict what those impacts might be until we have a better sense of, not just the pure quantum of employees who may not meet their requirement, where they work and what they do in our company and therefore, how we would mitigate those impacts," she says. "We are proactively increasing our hiring now in anticipation that we may have some loss of workers."
General Dynamics, which manufacturers the Gulfstream line of business jets, believes it is covered by the mandate. Roughly 75% of its employees have had one or more doses of the vaccine so far, chief executive Phebe Novakovic said during a 28 October earnings call.
Boeing and GE Aviation expect higher vaccination rates to have a positive impact on their businesses, which are highly reliant on selling commercial airliners and jet engines.
"Vaccines have proven safe and effective, and they're key to personal health and to reopening the global economy, reopening travel routes and businesses," Boeing chief executive Dave Calhoun said during a 27 October earnings call.
Most aerospace companies are unsure of the exact impact the vaccine mandate might have on their businesses. One early adopter of a vaccine mandate, United Airlines, has seen 99.7% of its approximately 67,000 employees comply with its immunisation requirement, the company's chief executive Scott Kirby told CBS Mornings on 13 October. That percentage does not include staff who applied for a medical or religious exemption.
Initially, 593 United employees refused to get the vaccine by the airline's 27 September deadline. However, several weeks later the number was whittled down to 232 workers. Those employees now face dismissal.