KLM expects to receive its first Airbus A320neo-family jets in 2024 amid industry-wide aircraft delivery delays.
Speaking to FlightGlobal at the IATA AGM in Istanbul on 4 June, chief executive Marjan Rintel says the SkyTeam carrier is "preparing for all the different scenarios" but that deliveries will begin "next year".
"Hopefully we have fixed planning now," Rintel states.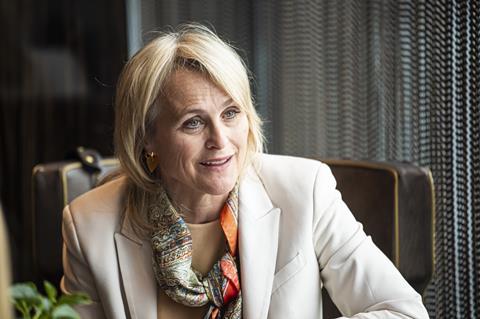 Air France-KLM placed a firm order for 100 A320neo-family jets in late 2021, signalling KLM's shift from a Boeing 737-dominated short-haul fleet to an Airbus one. At the time, deliveries to KLM and Transavia were expected to begin in the second half of 2023.
Describing the OEM supply-chain issues that are delaying the delivery of new jets and prolonging the maintenance of existing aircraft as a "long-term challenge", Rintel says: "It's making planning difficult, the new planes are arriving late and the planes that need maintenance… you really need to be flexible."
KLM is responding to the issues – which have notably affected KLM Cityhopper's fleet of Embraer E2 jets due to "technical challenges" with their Pratt & Whitney PW1900G engines – with measures such as retaining older aircraft for longer than expected and bringing in wet-leased jets.
Separately, Rintel says of KLM's widebody fleet, including prospects for a fresh order: "We will let you know this year."