With the United Arab Emirates (UAE) having secured US approval to buy 50 Lockheed Martin F-35As almost one year ago, many at the Dubai air show will be surprised to see the fifth-generation type present only in the guise of a full-scale replica.
An F-35 took part in the flying display at the 2019 show, but Washington has not sent an example this time, as discussions continue around the potentially $10.4 billion deal. The US Department of State has previously summarised this process as relating to "Emirati obligations and actions before, during and after delivery" of the stealth fighters.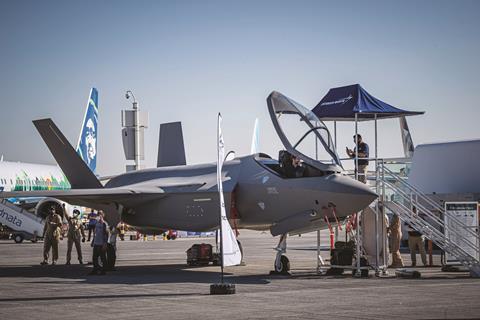 "The LoA [letter of offer and acceptance] is approved, and it's a government-to-government negotiation going on relative to the terms and conditions," says Lockheed Martin Aeronautics executive vice-president Greg Ulmer.
While Lockheed is unable to comment on the status of the UAE deal, Ulmer says it is on track to recover output of the F-35 after slowing its production rate amid the Covid-19 pandemic.
"We are on track for our year-end deliveries of 132 to 139 aircraft," Ulmer confirms. "All the aircraft are out of the factory, either in flight acceptance or final finishes right now." Lockheed intends to transfer around 153 examples in 2022, before hitting peak output of 156 per annum for the following several years.
The F-35A is currently in the mix in competitions in Finland and Canada, which are respectively expected to announce their new fighter selections next month and by mid-2022. Other opportunities exist in the Czech Republic, Greece and Spain, he says.
And while other fighter manufacturers have grabbed the headlines at the show this week, such as Sukhoi, with its developmental Su-75 Checkmate, Ulmer notes: "I know what the capabilities of an F-35 are, and what it takes to get to those kind of capabilities."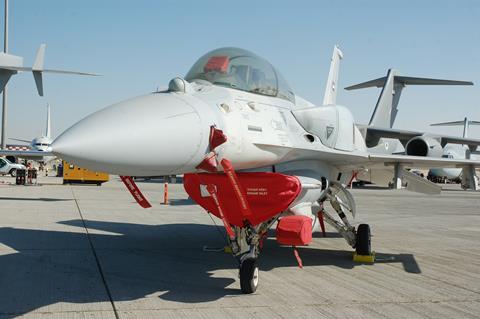 Meanwhile, referring to the UAE's current frontline fighter, the Lockheed F-16E/F, Ulmer tells FlightGlobal: "There is still interest here in the UAE from a DMS [obsolescence] update and sustainment of that fleet, so we're working with the Emiratis in that regard." The nation's air force has 78 of the type in active use.