IAG cited a strong performance from its Spanish operations as the British Airways and Iberia owner saw its net profit for the second quarter of 2023 top €1 billion ($1.1 billion).
It notes that Iberia's operating profit before exceptionals of €307 million was a record performance "for any quarter", helping it to a group-wide operating profit of €1.25 billion – a figure nearly 40% ahead of the analyst consensus for the three months.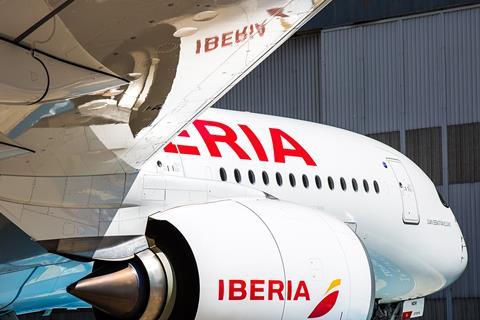 All of the group's airlines are benefiting from strong leisure travel demand, IAG says, which is helping to "compensate" for the slower recovery of corporate travel. It sees "no weakness" in forward bookings, despite some geopolitical and economic headwinds.
Around 80% of forecast third-quarter revenue – and 30% of fourth-quarter revenue – is booked, it says, in line with expectations .
Demand in IAG's key North and South Atlantic markets is notably strong, the group states, with capacity in both expected to reach pre-Covid levels by the end of this year.
It acknowledges a "challenging operating environment" amid factors such as ATC strikes in Europe, but says it is "particularly focused" on delivering "resilient operations over the summer".
Amid buoyant passenger demand, however, the cargo market is "weak", IAG says.
The group's second-quarter revenue of €7.7 billion marked a rise from €5.9 billion in 2023 and compares with €6.2 billion in the same three months of 2019, even with capacity still lagging pre-Covid highs. The latter dynamic can partly be explained by passenger yields being some 21% higher in the second quarter of this year versus 2019, as airlines worldwide see revenue benefits from the constrained capacity environment.
Its second-quarter operating profit of €1.25 billion compares with €301 million in the year-ago period, while its net profit of €1 billion compares with €133 million in 2022.
IAG says its net debt had fallen to €7.6 billion on 30 June, from €10.4 billion at the turn of the year.
It expects its full-year capacity to be around 97% of 2019 levels.